While most finicky music enthusiasts that envy loud sound systems are not great fans of free air subwoofers, most car manufacturers of quality in-car sound systems – including Lexus, who are technically the best at crafting premium OE car audio systems – prefer incorporating these subs and for good reason. Generally speaking, these subs compromise of an enclosure with a boot volume, rather than the conventional design where the system consists of a separated tuned box.
The upside of free air subs is that they are quite easy to install and besides this, they are ideal for sedans where a "tight bass" approach isn't necessarily the best path to take. They have flaws, though, and the main one is that they aren't designed to deliver heart-throbbing bass as is the case with competition grade subs for instance. However, if clean bass lines are your main goal, it is worth noting that free air subwoofers are the neatest since sliced bread.
Table of contents
What is a free air subwoofer and what should you know?
Before looking at the options you have when it comes to free air subs, it is worth noting that they are designed differently from other subwoofers. In short, a sub designed for a sealed enclosure, for instance, bears some distinctive characteristics as is the case with subs designed to perform optimally in ported enclosures. The same applies for free air subs where you will have to use specific drivers designed for the sole purpose of powering these babies.
In a nutshell, these car speakers don't incorporate the usual super floppy suspension and this basically means that a free air subwoofer should be stiffer than other models. That aside, there are a number of amazing subs designed to deliver neat and precise low frequencies. To help you get the ideal free air sub, we subjected a number of top brands to some thorough tests and here is what we came up with.
The Best 8 Inch
Our Pick: Kicker Comp 07C84 4-Ohm 8 Inch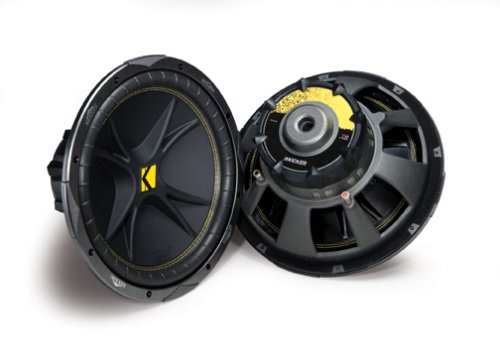 Kicker is one of the most versatile brands, and you can tell from the sheer fact that they virtually have a speaker in every category. Similar to all their other speakers and subs, the Comp 07C84 will provide adequate punch without thumping your wallet. It is quite a catch owed to a plethora of factors ranging from an impressive 30 – 500 Hz frequency response, to 200 watt RMS power handling and 100 watts peak power. That's not the best part, though. This sub can perform in free air applications just as well as it can in sealed and ported enclosures. Therefore, if you are looking for a do-it-all sub to serve you in myriad applications, it would be in your best interest to check out the Comp 07C84.
Kicker decided to throw in the exclusive Spiralead tinsel-lead technology for enhanced durability. In short, this Kicker 8″ subwoofer simply won't cave into any abuse you throw at it.
Runner Up: JL Audio Evolution ZR Series Component Midwoofer 8″ ZR800-CW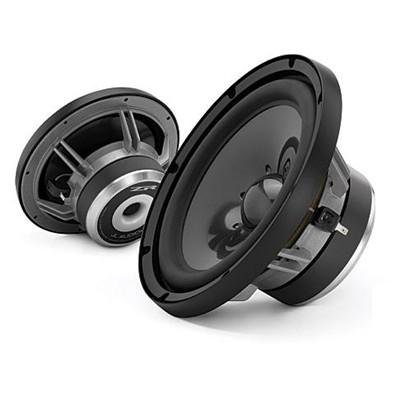 The main edge free air subs have over the rest is that they simply make any music genre sound supreme. JL Audio has mastered this craft, and the ZR800-CW just goes to prove this fact. With an impedance of 4 Ohms and peak power handling of 225 watts, this sub is certainly no slouch. In addition, the aesthetically pleasing package packs an impressive sensitivity of 87 dB, alongside and RMS of 150 watts, which is arguably among the best in its league. JL Audio, placed due emphasis on the overall design and engineering, with this one. It features a mineral-filled polypropylene cone with Santoprene surround technology to enhance the sound quality further.
On the Budget: Lanzar DCTOA84 Distinct Open Air SVC Distinct Series 8-Inch High Power IB Open Free-Air 4 Ohm Subwoofer SVC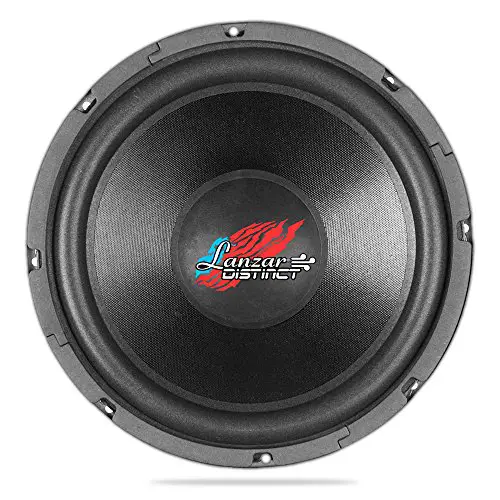 Lanzar is not the most popular audio manufacturer there is, but if you have been closely following our reviews, there are a number of great products from the manufacturer. The DCTOA84 is nothing but impressive, to say the least. For a free air subwoofer, it is quite powerful with 160 watts of peak power handling and 80 watts RMS. It also boasts a sensitivity of 87 dB and the best part is that you need not fret over space issues thanks to a shallow mount depth of 4.06". The fact that it is the second best 8" free air sub on our review has to count for something.
The Best 10 Inch
Our Pick: Kicker CompS 40CWS104 10 Inch Subwoofer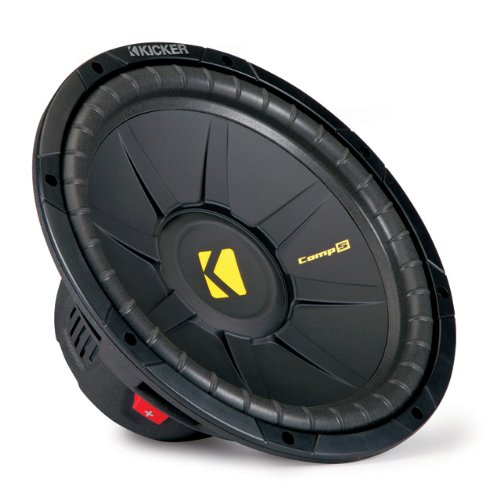 The CompS series by Kicker is basically one of the manufacturer gems. If you are seeking for a neat 10" free air sub with enough power to deliver heart-throbbing punch and neat bass lines, this is the ideal product to invest and here are solid reasons why. For starters, it boasts of a whopping 600 watts of peak power handling and RMS of 300 watts. Not yet convinced? How about the sufficient 30-500 Hz frequency response range or sensitivity of 86.2 dB? Also, you will only need a mounting depth of 4.35 inches to get the most out of it. The Comp line of products started way back in 1986 and that should tell you just how experienced Kicker is.
Runner Up: Infinity Kappa Series Kappa 100.9W
Infinity Kappa subs combine dashing looks, with superb sound propagation. This one is certainly no different as you will find out. The 10" beast will deliver 1400 watts of peak power easily and just in case you want it to go on and on, it boasts an RMS of 350 watts. Moreover, it allows wiring versatility thanks to an adjustable impedance of 2 or 4 ohms. Infinity Kappa is a reputable brand with lots of great products to show for. This subwoofer just goes to show how powerful they can be and hence, a worthwhile investment for finicky music enthusiasts.
The Best 12 Inch
Our Pick: Kicker 12″ COMPS 40CWS124 12″ 600W Power 4 Ohm CWS102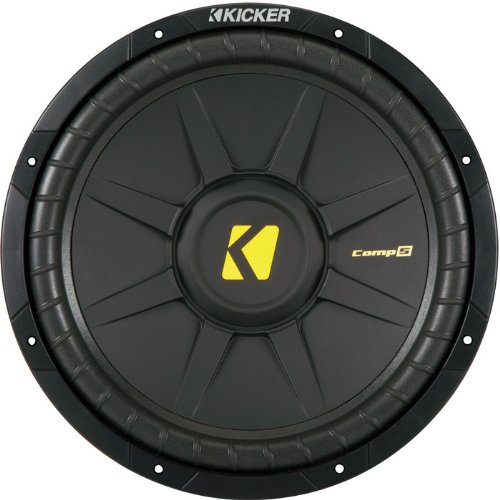 As earlier stated, the Comp series has been at it since the late 80's and hence, you can almost always be guaranteed of a wonderful audio experience with any of the line's products. This 12" mobile sub is a beast by all means. It packs a peak power handling ability of 600 watts and RMS of 300 watts. While this may seem a little low for a 12" sub, it is worth noting that the sound produced by this sub is technically the neatest. Besides this, you only need a mounting depth of 5.5 inches.
*Any prices mentioned in the article were at the time of publishing and are subject to change. Any price and availability information displayed on Amazon.com or Amazon.co.uk at the time of purchase will apply to the purchase of this product.