Pioneer was bound to pop up somewhere on this list is one of the most iconic brands in its realms. True to this, the
Pioneer A series managed to strike the perfect balance of great power handling and exceptional audio quality to clinch the top spot for best coaxial car speakers.
On the other hand, our gold medal for the best component car speakers goes to
Infinity Kappa series. In a nutshell, the Kappa series entails just the perfect combination of a plethora of factors to claim the top spot on our list of best car speakers.
Before anything else, note that we sought to refine the whole process to make it easier for you. Basically, reviewed the best coaxial car speakers across the board, then embarked on the best component car speakers. All speakers on this list are indeed of very high quality and went through review to deserve a spot on this list.
Table of contents
The Best Coaxial Car Speakers Review
Our Pick: Pioneer A Series
The
Pioneer A series not only bears great aesthetic features but also outstanding sound propagation, free from any distortion regardless of the volume.
The classy looking speakers, pack multi-layer mica woofers, that have been designed to produce high-quality bass regardless of whether you are powering the set using a basic factory-installed stereo, or external amplifier.
Besides the woofer, the A series speakers also come with a subtle tweeter and midrange driver, driven by a waveguide enclosure for an optimal off-axis response. These tweeters are exclusive to Pioneer, meaning they bear superior sound and control regardless of where they are mounted.
For the rear deck, we found that the TS-A6996R five-way 6 x 9-inch speakers performed exceptionally well. In fact, the set was among the best in the series partly due to their superior bass, and partly to the crisp sound propagation when it comes to high frequencies.
On the doors, the Pioneer TS-A1685R 6.5-inch speakers served as ideal mainly because of the installation bracket option that makes them easy to fix alongside the great audio experience of course.
The A series comes in all speaker sizes available, with the only exception being the 5 x 7-inch speaker size.
The most basic A series coaxial Pioneer speaker is two-way. But for a few extra bucks, you can purchase a three-way, four-way or five-way speaker for better sound quality as you work your way up.
The Runner Up: JBL GTO Series
JBL has stamped its authority in almost every audiophile system there is – from headphones to PA systems – meaning it shouldn't come as a shock that the brand found its way on this list.
Of all speakers we reviewed, had the highest continuous power handling rating, the most precise frequency responses, and most efficient loudness. The coaxial speakers pack a carbon-injected woofer designed on a highly-effective fiberglass-reinforced frame.
After vigorous review on all speakers on the GTO series, we found the
JBL-GTO938 6 x 9-inch speakers to be the most ideal for the rear end.
The set packs large carbon-injected cones that move air effectively than other speakers in its class for more bass and quality sound propagation.
The 5.25-inch GTO529 set ranked as the most ideal for your doors. This can be attributed to the soft-dome tweeters featuring large coils for high-power handling. The result is a crisp, strong, high sound frequency.
The series virtually comes in every speaker size there is, from the smallest 3.5-inch speaker to your standard rear 6×9 car speakers. When it comes to the GTO series, you have the option of either settling for two-way speakers or three-way speakers.
However, you can adjust the tweeters to better the acoustics in your vehicle. Even though the speakers weren't the most accurate in every range, the series ranks highly in all categories, among all speakers.
On the Budget: Pyle PLG Series
If you are looking for aesthetically pleasing speakers that will serve you effectively, you probably want to check out the
Pyle PLG series speakers.
The speakers pack classy tweeter designs and bright speaker colors such as bright red and bright yellow, you simply can't find anywhere else. If this was a runway fashion show, then these speakers would win and by a huge margin.
With that said, their sound quality obviously doesn't match those above on this list, but their pocket-friendly price tag makes it all worth it eventually.
The Pyle PLG69.8 6×9 eight-way speakers produce a fairly good bass quality through the poly-injection cone and a significantly better high-frequency sound propagation making the set ideal for the rear car deck.
The Pyle PLG5.3 5.25-inch three-way speakers are a cheap upgrade option for your car door speakers.
PLG Series comes in all sizes from 4 inches all the way up to 6×9-inches including 4×10″ speakers. You can go for the most basic option of two-way Pyle PLG speakers as you work your way up to eight-way speakers in the series.
The series ranked high among those with the highest power ratings, meaning they can handle a fairly huge amount of volume.
On the Budget: Kenwood KFC Series
If you are looking for a low budget car speaker set with five-ways, comprising of a woofer, midrange tweeter, and three super-tweeters, then you should probably consider investing in the
KFC series.
For starters, power handling ratings are superb and in fact, ranked among the highest. This alongside its loudness, certainly make up for the somewhat average overall audio sound.
Similar to all speakers on our review, we subjected all Kenwood KFC series speakers to vigorous review. We found the KFC-6995PS to be the most ideal for the rear deck of your car mainly due to their good bass quality.
For your car doors, we recommend the Kenwood KFC-1695PS 6.5-inch three-way speakers owed to their high-frequency accuracy especially in the mid-range.
Fortunately, there is a wide variety of sizes in the KFC series, ranging from 4-inches to 6×9 inches. Speakers in the KFC series mostly come in five-ways. You can, however, opt for a four-way speaker set or a three-way pair depending on the budget.
While the audio experience was just average, it is one of the loudest speakers in our review and that has to count for something right?
Top Of The Line: Hertz HCX Series
Speakers in the HCX series are not only very reliable but also beautifully designed. In a nutshell, you can hardly find a negative review about speakers in the
HCX series.
The speakers are crafted using a damped mesh-fiber cone, large magnet and polymer rubber surround to produce crisp, fatigue-less highs and lows even under high volume.
In short, everything about the speakers in this series was found to be above average, that is quite impressive.
After evaluating speakers in the series, we found the
Hertz HCX 690 three-way, 6×9 car speakers to be highly effective in the rear end of your car.
On your doors, we would recommend you to go for the Hertz HCX 165 6.5-inch, two-way speakers with a super-tweeter in place to get the most of the acoustic sounds.
The HCX series entails a wide variety of sizes, ranging from 4-inches, all the way up to your large 6×9-inch speaker.
Being the effective speaker series it is, you can only opt for a two-way or three-way set. Indeed, you can only expect the best from these speakers.
You get smooth and clear acoustics regardless of the stereo in use, this alongside the reliable bass count for a high audio quality rating. The Hertz speakers in the HCX Series are quite expensive and for a good set, you will have to part with big bucks.
Also Great: Polk DB Series
If frequency accuracy lies on top of your list of priorities, then this is the series to go for. The overall sound quality is impeccable and this makes up for the DB's average power handling abilities.
If you've settled for the DB series, it would be in your best interest to equip your rear deck with Polk DB691 6×9-inch, three-way speakers, for the best bass quality and for the car door speakers, the
DB521 5.25-inch would be ideal for producing high quality mid and high frequency ranges to complement the ones installed on the rear end.
You have a wide variety to choose from in the DB series, from the smallest 3.5-inch speaker all the way up to large 6×9-inch speakers.
Due to their optimal effective design, you can only get a two-way or three-way set in the series. After measuring the decibels at 1 meter, we understood why the series is named after the abbreviations (DB for decibels). It is just outstanding at converting power to volume.
Also Great: Infinity Reference X Series
Looking for an excellent speaker set with superb mid and high-frequency accuracy ratings? Well, you should probably think about checking out the speakers in this series.
What you get is average bass complemented by excellent highs and mids. Upgrading your rear deck speakers with the X series will require you to invest in a set of Infinity Reference X 9602ix 6×9-inch speakers for quality bass.
For the car doors, we recommend the Infinity Reference X 650ix speakers with edge-driven tweeters for nice highs and mids.
The X series has speakers of all available sizes meaning it won't be hard to find a set to fit your car, also they are designed in two-way and three-way sets.
We had several professional listeners rate the audio quality and most concurred that it was above average especially in mid and high frequencies.
Prices of the X series actually reflect good value for money and with under 100 bucks, you can procure a nice set for your car doors.
Also Great: Alpine Type S Series
This is the series to invest in if your main goal is to find an efficient set with great loudness. The speakers pack a sleek design with a swiveling, silk super-tweeter to get the most out of high and mid frequencies.
While we found the comprehensive audio quality to be average, the speaker's loudness can be compared to that right at the top of this review which is quite impressive.
The SPS-619, 6×9-inch speakers performed categorically well at producing low frequencies hence making them ideal for the rear end of your car.
The
Alpine Type-S SPS-510 5.25 inch speakers, two-way speakers proved to be highly efficient at converting power to loudness. This not only makes them ideal for your car doors but also, ideal for producing excellent highs and mids.
Type S series comes in most common sizes but don't expect to come across 6 x 8-inch, 3.5-inch or 4 x 6-inch speakers. It features two-way and three-way speakers only.
They are so loud, that you technically cannot add more ways to them. Basically, its low-end frequency accuracy is nothing to write home about, but it's above average overall audio quality and unmatched loudness makes up for this in a big way.
Also Great: Rockford Fosgate Punch Series
Affordable and reliable; are simply the two words that can be used to describe the series.
In fact, the
PUNCH series is often ranked among the best in audiophile-grade sound and is a great pocket-friendly option that guarantees quality audio experiences thus offering good value for the buck.
However, our reviewers identified poor power handling and average high-frequency accuracy as the main flaws.
For the rear deck, the P1692, 6×9-inch, two-way speakers will serve you optimally without compromising on the low frequencies whatsoever. To complement the rear speakers, go for the Punch P1650, 6.5-inch speakers.
They impressed us due to their great high-frequency accuracy. You will likely come across all speaker sizes in the series. The highest number of ways in the series is three. But you can find a two-way pair if you so wish.
The Rockford Fosgate Punch series performed exceptionally well in our overall review. Besides the average frequency accuracy, the great sound propagation on highs and lows is impeccable.
The Best Component Car Speakers Review
If quality ranks high on your list of priorities, then going for a car component system would certainly be in your best interest. Component speakers are usually preferred for this sole purpose and they entail separate bass drivers, the pair of tweeters and crossovers.
With that said, let's have a look at some of the best component speakers on the market.
Our Pick: Infinity Kappa Series
For starters, Infinity has a long well-known tradition of producing high-quality speakers and the record speaks for itself. Regardless of the Kappa series' rugged design for durability purposes, the manufacturer places great emphasis on frequency detail and precision.
Tweeters, for instance, deliver impeccable high-frequency accuracy, meaning you can expect nothing less than exceptional, smooth acoustics to complement the throbbing bass.
Also, the woofers are designed using top-notch glass fiber material which allows the speakers to hold their shapes even under high volumes and pressure.
Infinity Kappa speakers not only ranked high in our power handling ratings, but also in our overall ratings and comparative loudness ratings.
For the rear end, the Infinity Kappa 60.11CS, 6.3/4-inch component speaker system comes highly recommended.
The pair's exclusive Plus One technology translates to a larger cone area than others in its league and its high-temp voice coil feature plays a paramount role in reducing any form of distortion.
For the doors, it would be advisable to invest in a pair of Infinity 609CS, 6.5-inch, two-way component system speakers. This can be attributed to their impeccable ultra-high frequency response that extends up to 35 kHz, alongside the effective wideband soft dome tweeters.
Kappa series comes in almost every available speaker size from 3.5-inch to 6×9-inches with the sole exception of a 4 x 6-inch speaker. Kappa series component system packs a two-way external crossover only.
Considering its highly effective nature, that is more than enough for a major upgrade. Every frequency, both high and low, are directed to the right parts of the system and the result is a crisp sound that beats the rest with a considerable margin.
Being the best performing speaker on our list, you would expect the prices to be hefty – but this isn't the case.
Runner Up: Polk DB Series
Coming in at number two is the Polk DB series, but before we delve into the nitty-gritty, ever heard of marine certified speakers? Well, most speakers in the series are. This basically means that its rugged design allows it to be used in boats, therefore, a fishing enthusiast must-get audio equipment.
That aside, if you had a feeling that once again, Polk would stamp its authority in component systems, you were right! It is not only a pocket-friendly option but a quality series at that. The system delivers top-notch midrange, heart-throbbing bass, and crisp highs.
For the rear end, you obviously want a high-performance speaker that doesn't cave to pressure and this is exactly what the DB-6501 offers. Its cone is made from mica/polymer composite which simply translates to a stiff, solid woofer.
After carefully reviewing all available options, we concluded that the
DB5251, 5.25-inch, two-way system would be an ideal upgrade for your car door speakers. Wondering why? Well, it is equipped with a liquid-cooled, one-inch, silk polymer composite super-tweeter for nice acoustics.
Apart from the small 3.5-inch speaker, you can get the DB Series in all available sizes. Most DB speakers come with two-way options and Polk DB is no exception.
The external crossovers entailed in the system are highly effective at directing every high frequency to the tweeter, and lows to the woofer. The result is a well-propagated sound experience that warrants a spot on this list. Indeed, this is one of the best upgrade options not only because of its quality, but a great price too.
On the Budget: Kicker CS Series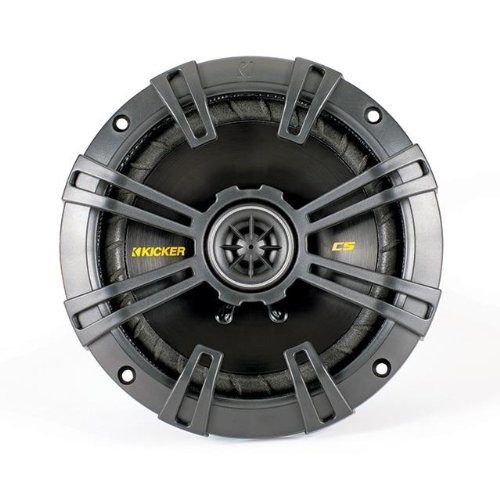 Looking for a good audio system that's easy on your wallet? Well, this series probably your safest bet. The series not only packs a quality polypropylene woofer on a polyester foam surround to keep it rigid for years but also, an exclusive innovative crossover network that allows you to adjust the tweeter level settings. Does it get any better than that?
For the rear deck, we all concurred that the Kicker-40CSS674 was more effective at producing good lows, especially in the mid-range. Your car doors will be better equipped to complement the sounds from the rear end by fitting Kicker 40CSS654 speaker set. This can be attributed to the crossover network that allows you to choose from three tweeter settings, to boost the performance of the titanium super dome tweeter. The Kicker is a versatile manufacturer and you can to expect to find all speaker sizes in the series. Similar to most component systems, the CS series specializes in two-way speakers. After conducting thorough reviews, we found the overall sound quality of the CS Series to be above average. In fact, it ranked highly all categories. Like stated earlier, it is one of the most affordable component systems on the market.
Also Great: Alpine Type R Series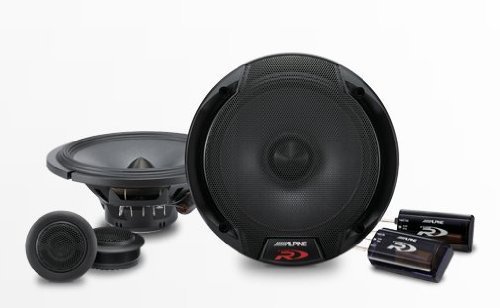 Alpine designed the Type R series to offer unmatched bass and loud mid/high ranges – basically for drivers who like to turn it up very often. Type R series speakers are very reliable, and with a peak power of 330 watts on either side, you can be guaranteed of a great audio experience. Besides this, the speakers are beautifully-designed making them easy on the eye and great car-fashion accessories. SPR-60C 6.5-inch speakers are highly rated and our review only went a long way to prove this. They feature multi-layer hybrid fiber woofers that work extremely well especially in the rear decks of cars. This, not mentioning the extended cone designed to push extra air for consistent, strong bass.
For the doors, we found the SPR-50C, 5.25-inch component speakers to be very effective thanks to the silk tweeters. They no-shrill sound is further enhanced by the fact that you can mount the tweeters separately. R series features all available component speaker sizes except the 3.5-inch size. Similar to most component systems, the Type R series features two ways only. Alpine is known to produce some of the best audio products on the market and this series is no different. The bass propagation was way above average, but little can be said of the mid-range frequency accuracy.
Also Great: JL Audio C5 Series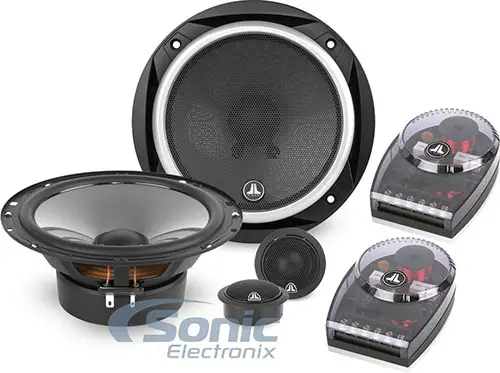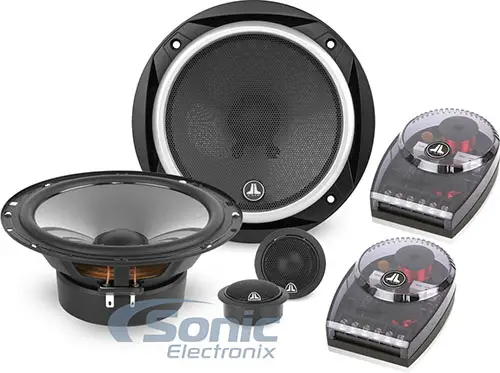 This series definitely serves more than just an upgrade. For exceptionally accurate highs, and average lows, you can consider investing in a pair of speakers in the C5 series. C5-650 is an excellent rear deck option not only because it is on our list, but because of the clarity produced by these speakers. For the doors, the C5-525 5.25-inch two-way speakers will work great at complementing those at the back. All sizes are catered for in the C5 series and you should find a size to mount on your car. It is designed as a two-way beast to get the best of both highs and lows. JL C5 series exceeded our expectations, especially in sound accuracy. It will offer a well-balanced comprehensive sound regardless of the somewhat below-average lows.
Also Great: The Morel Maximo Series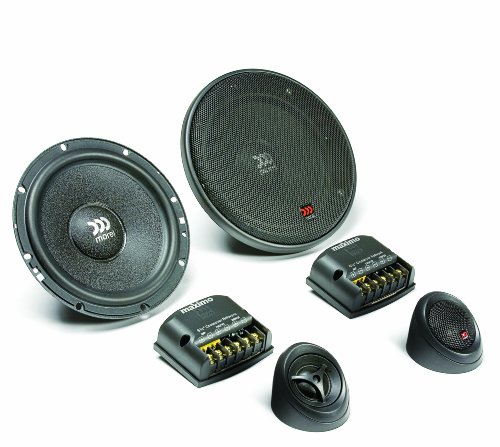 This is a state of the art series that found its way on this list due to its unmatched build quality and innovative technology. Even though the brand is not as popular as the rest on this list, it certainly stands out as a great upgrade option. Morel Maximo 6.5-inch two-way component system with an external crossover bears the ideal traits for a rear end package – spectacular bass. For front chose Maximo 5.25-inch speakers with huge one-inch soft dome tweeters with EVC technology for impeccable acoustics and mids. Unfortunately, the brand only has speakers from 5 inches to 6×9-inches. Also, you can only bump into a two-way Maximo component system. Highly innovative design and exclusive features enhance the series' overall audio quality immensely regardless of whether it is powered by an amplifier or radio. Compared to the great options above, the series is pinned to a pocket-friendly price tag.
Also Great: Pioneer D Series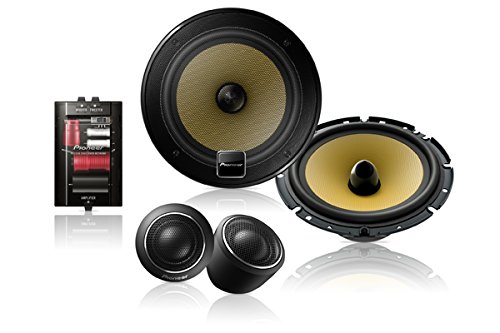 Most of you by now are probably wondering how one of the best audiophile brands could be missing from this list. Well, it was due to make an appearance at some point and the D-series was our choice. Without any of the great technology entailed in some of the options above, it still stands out as a great upgrade option. TS-D1330C 5.25-inch speakers feature a multi-layer aramid fiber cone that moves air with ease. This counts for a super-bass sound that is ideal for your car's rear end. For the doors, we highly recommend a pair of TS-D1730C 6.75-inch speakers with super dome tweeters for good highs and mids. All speakers sizes are well catered for by Pioneer in this series. With Pioneer, you can expect nothing less than a great audio experience and this is no different with the D-series. It offers a crisp, smooth overall audio quality that you will likely enjoy. The lows are however below average.
Also Great: Hertz HSK Series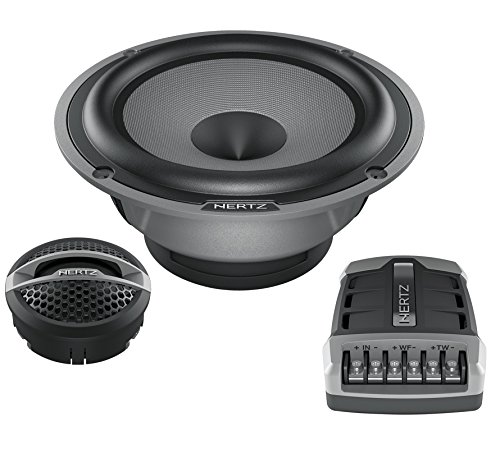 Hertz has for a while now been slowly creeping on the top-rated speakers' thanks to quality products such as the HSK Series. The component system boasts nice audio accuracy ratings and great aesthetic features. For the rear deck, the 6.5-inch Hertz HSK 165, two-way speakers passed our low-frequency accuracy rating with ease making them ideal for your car's rear deck. A smaller size of the HSK 165, are ideal for car door speakers thanks to the super-tweeters entailed. HSK comes in a wide variety of sizes from 4-inches to 6×9-inches. Like many high-end component systems, the HSK is designed with only two-ways. Of all speakers we reviewed, it was the only one which had high ratings in all categories. This means a well-balanced crisp sound propagation.
What to look for when buying and comparing car speakers
As easy as it may sound, finding best car speakers is more complicated than tearing down the factory-installed speakers and replacing them with new ones. In fact, you will have to completely understand how your audio system works before dashing to your local audio store and grabbing the first set of speakers you come across. All cars are wired differently, meaning crucial aspects such as the power output of the stereo, speaker size, and speaker location will greatly vary from one car to the next. In a nutshell, what works for your pal's car, will not necessarily work for you. With that said, how do you then find the best speakers that complement your needs?
For starters, the best speakers strike the perfect balance of clarity and punch. Basically, you should feel the music in the manner the artist intended, meaning everything from the bass pluck to the mere splash of a cymbal should gel into one quality audio experience. Therefore, begin by focusing your ears on the low frequencies, then do the same on the mid-range frequencies and finally the high frequencies. As you do this, move around the car or audio shop to notice any form of distortion then ask yourself, does the song playing through the speakers sound as good as it should? Also, the best speakers use power effectively and anything that goes beyond the stipulated stereo power output wouldn't be ideal. Quality, specs, and price are indeed the three aspects that will distinguish the best speakers from the rest. In detail, let's go through a number of other factors to consider when buying a set of best car speakers.
The Budget
Of course, you have a budget that you want to stick to but that shouldn't stop you from getting the best. The most expensive speakers aren't necessarily the best and likewise, the cheapest isn't always that bad contrary to common perception. However, you will have to set aside a good amount to get a quality set that offers great value for your hard-earned cash. For instance, a set of Infinity Kappa two-way speakers will roughly set you back $180, but those on a budget can go for Kicker speakers going for around $130 – and still have an equally great sound experience.
Car Speaker Installation
Car speakers vary greatly and size is certainly no exception. However, 6×9- inch on the rear ends and 6.5 inches for car doors speakers rank among the most common, and more often than not, this is the size to expect. With that in mind, it is paramount to remember that cars are different and since there is no set standard cut out for speakers, it would be in your best interest to check your car's sizes before procuring any set. If you plan on a DIY installation procedure, it would be advisable to purchase a speaker bracket. Another thing to bear in mind is space for car subwoofer.
Component vs Coaxial Car Speakers
Most car owners remain unaware of the fact that there are two main types of car speakers: component and coaxial speakers. The latter consists of a two-way speaker with an in-built woofer and tweeter (probably one or two). They are preferred due to their simplistic nature mainly during installation is that the tweeter and woofer are entailed in a single unit. On the flip-side, if quality ranks high on your list of priorities then going for a component speaker system would be advisable. The speakers come with distinctive drivers translating to a separate tweeter system and separate woofer. Even though they cost probably twice or thrice more than coaxial speakers do, they are touted to provide the best audio experience for music enthusiasts.
Rear or Door Car Speakers
As stated earlier, the speaker size found on your doors varies from those found on the rear deck of your car. This is simply because they aren't designed to serve the same purpose. Those on the rear deck, are larger and have a bigger woofer to handle the low frequencies coming through your stereo. The ones on doors usually come in sizes of 5.5-inches to 6.5-inches and are designed to take care of the midrange and high frequencies. Next time you go shopping, remembering this fact could go a long way in getting you the right speakers for every purpose.
Speaker Design Options
We have looked at the two types of car speakers available and what both entail. With coaxial car speakers, you basically have all you need in one single unit. A two-way coaxial speaker, for instance, comprises of an internal crossover that splits the frequencies between the woofer (low frequencies) and tweeter (high frequencies). You may, however, opt for a three-way, four-way or five-way coaxial speaker system that entails more tweeters within the speaker. Component speaker systems are highly regarded for their quality; where every component (woofer, midrange, and tweeter) is wired separately to get the most out of it.
Peak Power Handling
Best car speakers will use power effectively – an aspect most tend to overlook. A speaker with an impedance of 8 ohms will draw roughly 1 watt of power from the amplifier but since most common brands have an impedance of 4 ohms, the speakers draw 2 watts. Also, you want a speaker with a high sensitivity rating alongside high power handling ratings. A three dB decrease or increase in sensitivity will cause a huge power change.
Impedance
This is simply the measurement of resistance with the speaker. Even though the impedance of a speaker will not have any effect on the performance or audio quality, a low impedance will draw huge amounts of power from your stereo. Failure to match the impedance correctly can possibly lead to a speaker blowout or be overheating.
Sensitivity (dB)
A speaker's sensitivity simply projects how efficient it is at handling the power produced by the stereo. However, most speaker manufacturers differ on how a speaker's sensitivity is measured meaning what you get at face value won't necessarily portray its ability. Also, external factors such as humidity and air pressure will significantly affect its sensitivity.
Mounting Depth
Mounting your car's speakers can be quite challenging especially if you are mounting them yourself. The mounting depth varies greatly depending on the speaker sizes installed and it would be advisable to procure universal speaker brackets if you plan on a DIY process. The brackets will simply allow you to fit smaller speakers into larger cutouts.
Conclusion
In conclusion, our list of best car speakers just offers a plethora of available products on the market and the ultimate upgrade decision will solely be yours to make. However, every speaker on this review is either a high-quality product – for the top two – or a decent option. The bottom line is, you will have to part with a premium amount to get your hands on a premium product, it's just that simple.
Check out what else you need to take your stereo system to a next level: touchscreen stereo, single din head unit, audio capacitor, an amplifier and a subwoofer.