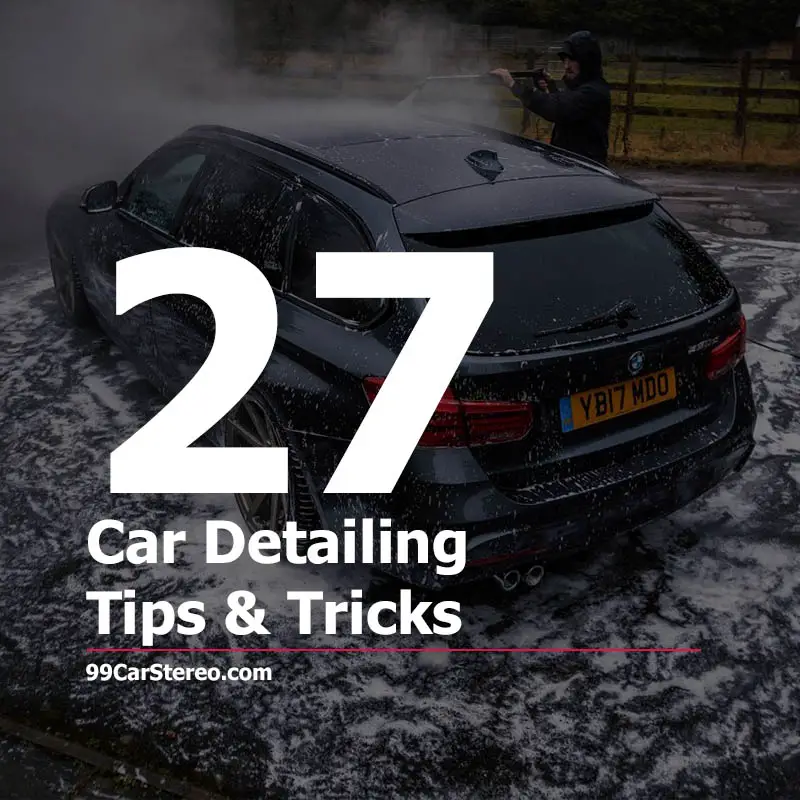 Auto detailing is something you can do on your own if you have the right professional advice. It is the best mind occupying hobby one can find, especially if you are a car lover. You can even ask your kids for some help. They will enjoy working with you and work will seem less tiring.
If I had the perfect professional advice as some of the 27 Auto Detailing Facts, Tips & Tricks below, I would have loved to do the auto detailing on my own. Find out how you can do it below.
1. Car Engine Cleaning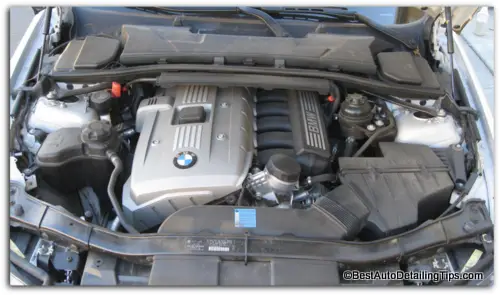 If you are fearful of cleaning, degreasing and detailing your car engine then this post from Darren is what you need. He will guide you throughout the process. A must read.
2. Wash and Clay
You can also use clay to clean the car. Some car owners also wash the car after clay wash to clean up any clay residue. You can also use a clay bar for this purpose. An overview is available here.
3. Non-Abrasive Polish and Cleanser
Use non-abrasive polish and cleanser for face windows, plastic rear windows and other plastic surfaces. It will only work if you use a microfiber towel when cleaning such surfaces. See here.
4. Vacuum Pet Hair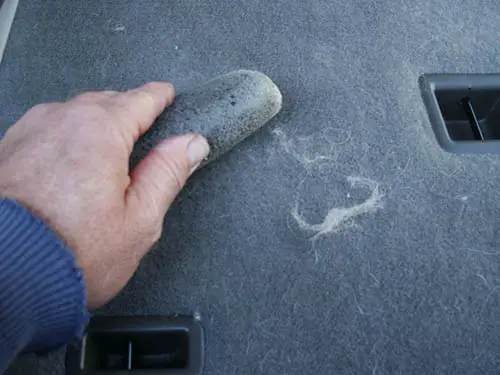 Use a stone or tool to rake pet hairs towards yourself. Then vacuum them once they are detached from the seats or car mat. See details over here.
5. Destink Your Car Interior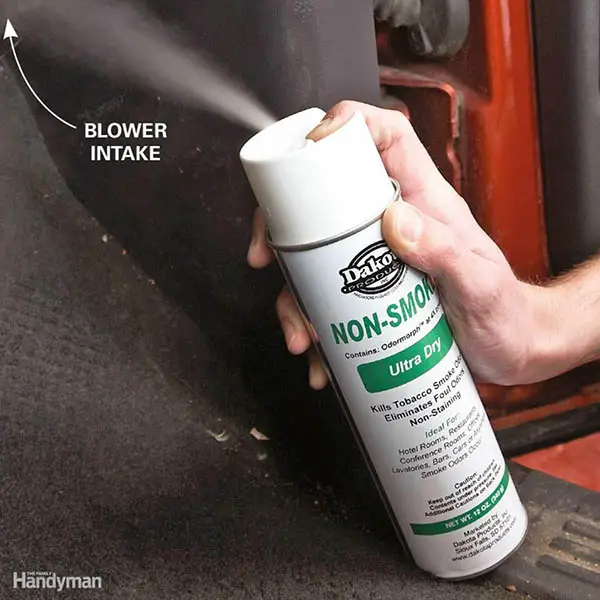 To neutralize the odor from tobacco smoke, get an aerosol can named Dakota Non-Smoke. Hold the can at 12 – 14 in. distance from the fabrics. Spray the headliner, seats, carpet and door panels lightly (don't soak it). Read here.
6. Essential Oils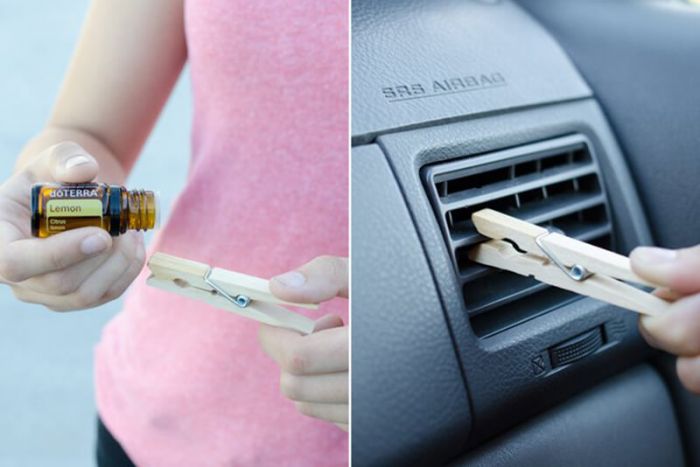 Do not use awful smelling car fresheners that look even worse. Replace them with a few wooden clothes' pins sprinkled with your favorite essential oils (frankincense, rosemary, lavender etc). Attach this clothespin to your HVAC vent. Each time it is switched on for cooling or heating, your car will have an incredible fragrance. View here.
7. Dry Glass Surfaces Using Two Directions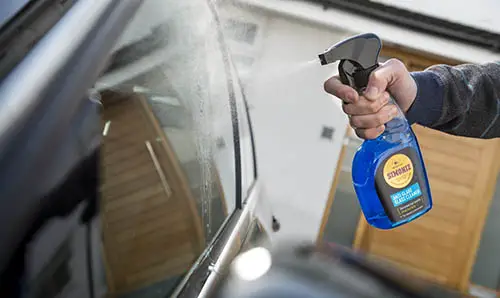 Whenever you clean and dry your car's windows, you will usually see an unpleasant streak on either side of the glass. To make this process easier, try to develop the habit of using one direction to dry the exterior glass, and another direction to dry the interior glass (vertical and horizontal for instance). Find out here.
8. Use Soaps with Caution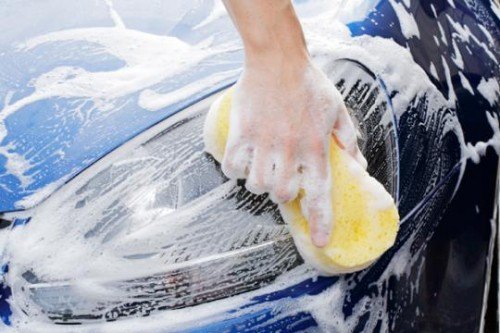 Not all soaps can be used for car wash. Some can damage car paint if they are not meant for cars. Make sure to use a soap made only for vehicles. This will preserve your car paint. Find out here.
9. Inspect Paint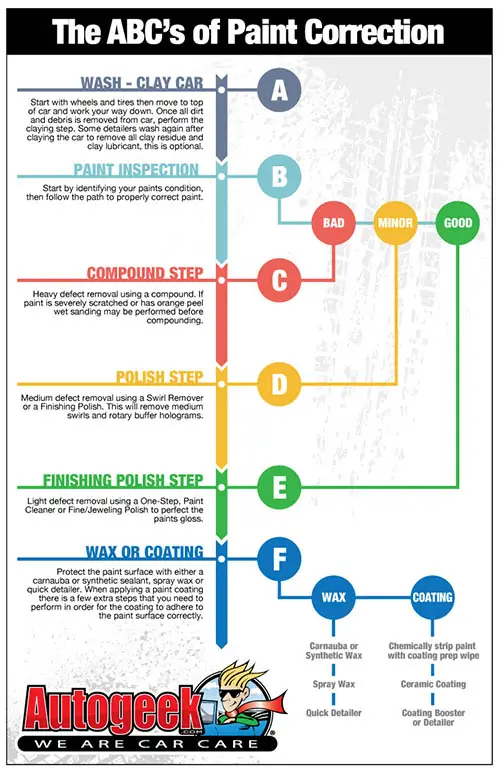 Before painting your car inspect the paint condition, then correct the paint as and where needed. Here.
10. Cleaning the Windshield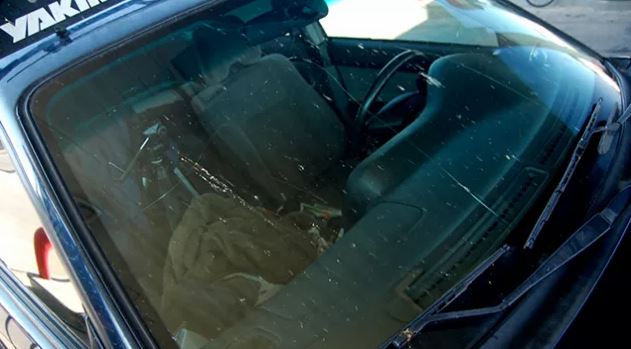 Use a towel below the windshield and spray the windshield with cola. This is an efficient way to remove dirt and grime after long rides. Read more here.
11. All-Natural Carpet Cleaner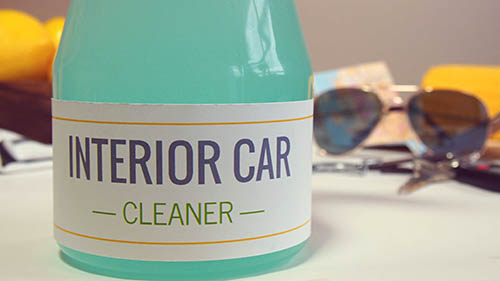 If you want an all-natural cleaner for your car upholstery and mats then you need to see the video in the link here. It will show you how to make an all-natural carpet and upholstery cleaner for your car. View here.
12. Use High-Quality Products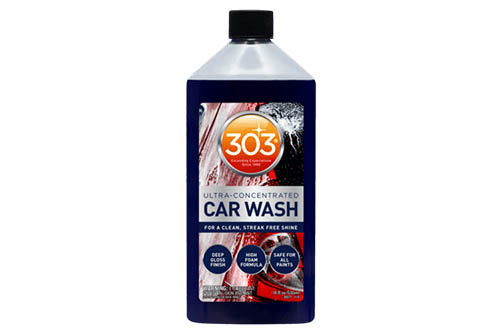 The best advice is to wash your car with a quality car wash. Wipe and dry with a good quality chamois instead of a towel. Leave the car to dry and then wax with a premium quality wax. You can use the good quality duster for special occasions. Use spray wax after dusting followed by a microfiber cloth to wipe off. Read here.
13. Clean Interior Carpet Thoroughly

You can use a heat extractor for deep cleaning of your car's carpets. Another way is to 'dry rub' the carpet before vacuuming. This method is similar to that used for removing pet hairs. View here.
14. Clay Bar for Removing Embedded Contamination
Clay bar removes embedded contamination from the surface of the car, that remains after maintenance car wash. Read more here.
15. Don't Use Just Any Spare Clothes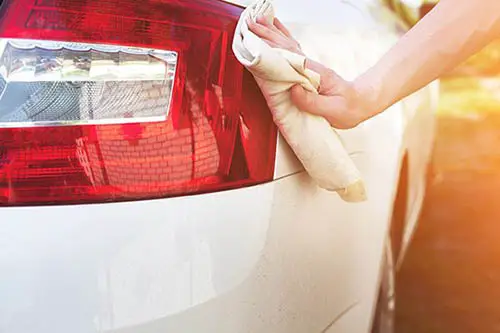 Hair conditioners containing lanolin are a great choice for washing your car. You will become a regular user once you see your car's freshly waxed look and find out that your car surface repels rain. Check out more tips here.
16. Hair Conditioner for Car Shine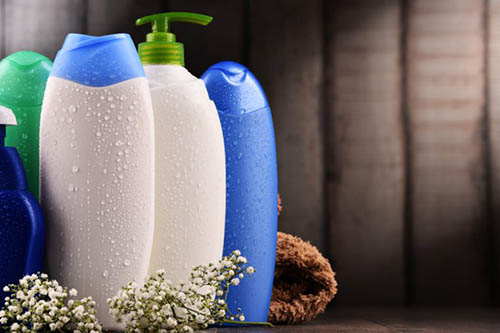 Hair conditioners containing lanolin are a great choice for washing your car. You will become a regular user once you see your car's freshly waxed look and find out that your car surface repels rain. Check here.
17. Two Bucket System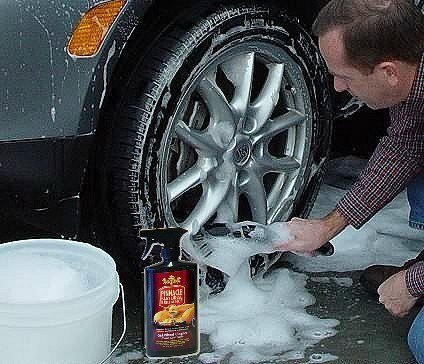 When washing the car you can use the two bucket system, where the first bucket holds soapy water and the second bucket hold your car's rinse water. Find out.
18. Clean Your Car with Hand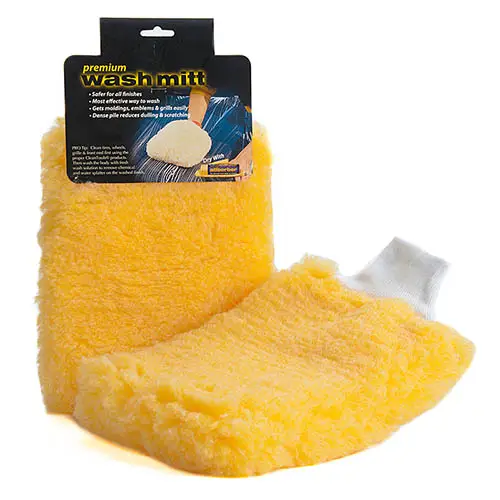 You can get a wash mitt to clean the tiniest areas of your car. They are convenient to wear, comfortable and help you in removing the dirt and debris from your car easily. View here.
19. Sponge Brush to Clean Vents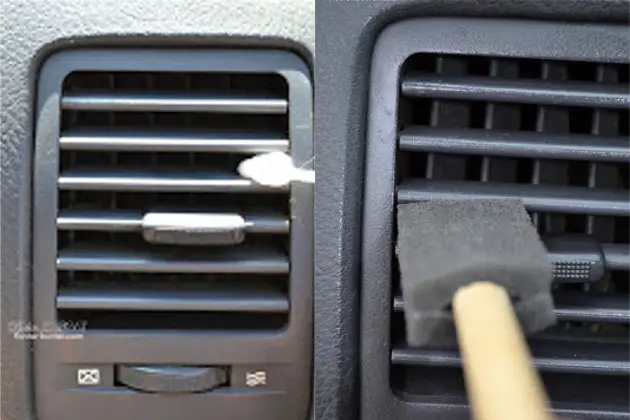 The best way to clean vents is to use a sponge brush. You can dip the sponge brush in a multipurpose cleaner and use it over vents. A sponge brush is better than cotton swab as it grabs and cleans away the dirt better. Find out more tips on this blog.
20. Regular Car Care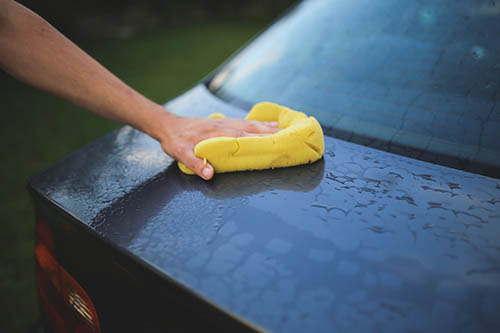 Vacuum your car once a month. After vacuuming, use a wipe-off or damp cloth to wipe down its interior. Shampoo the upholstery as needed. It will keep your car's interior look new as long as these steps are followed.
21. Remove Bugs, Tar, and Sap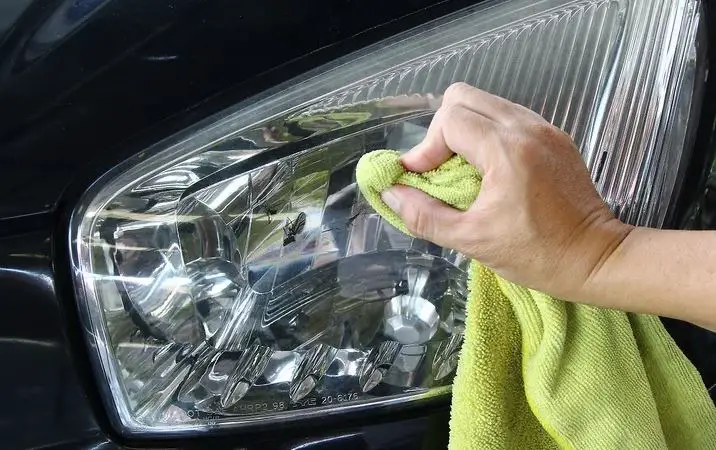 When you use margarine over your car's tar marks and leave it for a few hours, you will be able to remove the tar using a damp cloth. Repeat the process when necessary. More here.
22. Hose Down Your Car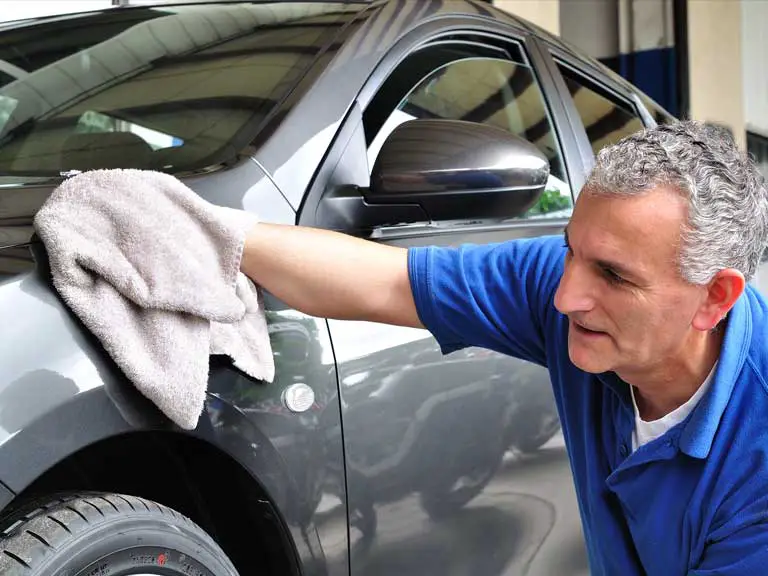 It is best to hose down your car with plenty of cold water to loosen dirt and remove it easily. Do not hold back. Use a pressure washer if possible. Read here for further information.
23. Hydrophobic Aqua Coat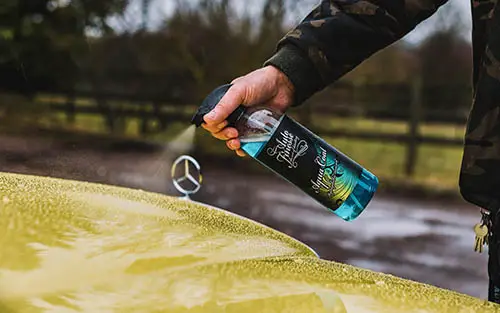 Aqua coat is a hydrophobic rinse aid, available in 1 and 5-liter quantities. It is easy and super quick to apply and uses enhanced water beading feature which makes your car super water-repellant whenever it hits any water. Find out more here.
24. Leather Trimming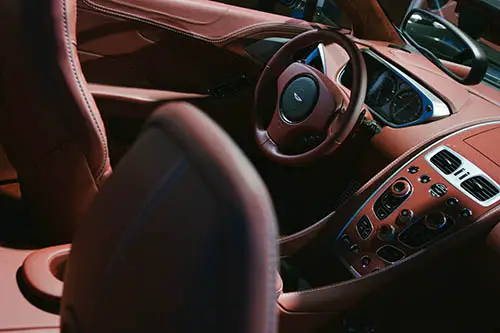 You can use a leather cleaner, leather soap and saddle soap for cleaning all the leather parts. Use damp cloth afterward to clean all the excess soap. If your car's leather is dry, you can even use a conditioner made especially for leather to make cleaning more effective.
26. Washing Kit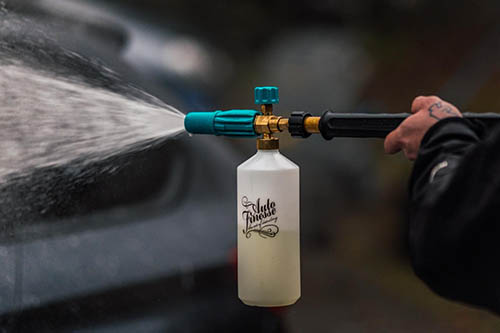 You need the following car washing kit: Garden weed sprayer/ Snow foam lance, Pressure Washer, Two buckets (at the minimum), High quality detailing sponge/ Wash Mitt, Wheel brush, Multiple clean microfibre cloths. See the whole process.
27. Chemical Cleaning Products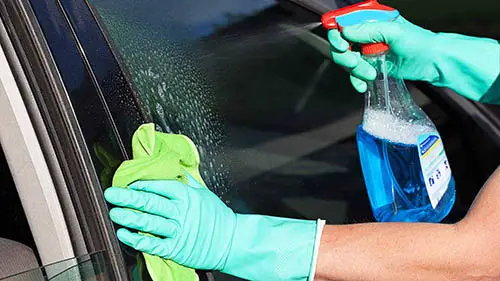 Keep a basket of the cleaning products whenever you feel like washing your car. Make sure it includes all your favorite necessary products. You can keep products for cleaning surfaces such as plastic, carpeting, upholstery, and vinyl.