There are numerous excellent subwoofer brands on the market for car audio systems. On this page, you'll find the most in-demand subwoofer brands. You will be satisfied with your choice if you choose one of the Subwoofer brands listed below.

The car subwoofers brands below have been picked for review because they represent the top 29 brands with the greatest demand amongst car audio enthusiasts all over the world but especially in the U.S.

Alpine
Starting out very strong with my own personal brand of choice. Alpine subwoofers are for the serious headbangers who love a good bass. The quality of the products cannot be underestimated. My choice out of the Alpine R range would definitely have to be the Aphine SWR-12D2-Type -Rz. The key features are stiffness and durability. This is due to the subwoofer having a cleverly designed Kevlar cone which increases the bass sound because it's so stiff.
It's also a very powerful subwoofer. It can handle 300 to 1000 watts of RMS power and 500 watts per coil means it has a peak output of 3000 watts. What a beastly sound.
This is certainly a premium option and you won't be left short on quality. Have a look at the Alpine R subwoofer range below and see for yourself!
Ampere Audio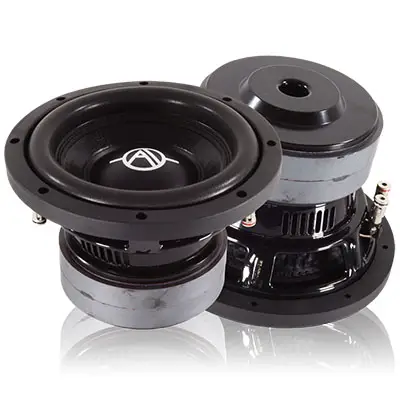 Ampere Audio was founded in early 2013 to serve true bass heads. Ampere thinks that the highest priority for its products should be sound quality and performance. The company looks to provide the greatest service at an affordable price to its consumers. The product range of Ampere Audio includes subwoofers, speakers, and amplifiers.
The car subs offered by Ampere Audio include the AA-2.0 RVE, AA-2.5 RVE, AA-3.0 RVE, and AA-Encore subwoofers. The main difference between these subs is their power-handling capabilities. These are 300 watts, 800 watts, 2000 watt, and 2500 watt RMS subs respectively. The AA-2.5 RVE and AA-3.0 RVE are the newest line-ups of subs built in-house.
Audio Dynamics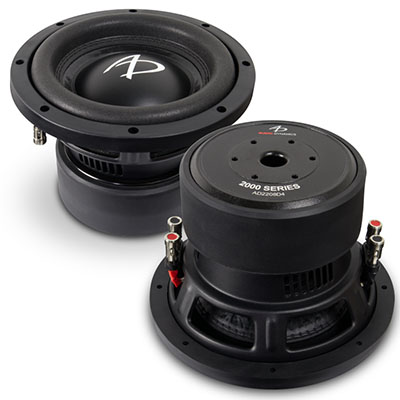 Audio Dynamics is a company based in Farmington, Missouri that sells speakers, amplifiers, DSPs, and subwoofers on its online store and through authorized dealers in different locations. The company also has a mobile showroom that it uses for conducting demos and side-by-side comparisons of its products with competitors across the U.S.
Subwoofers from Audio Dynamics are based on years of consumer feedback and significant field expertise, resulting in some of the best-sounding bass drivers available. The available car subwoofer series from Audio Dynamics are the 4000 Series with peak power handling of 1500 watts, the 2000 Series with peak power handling between 400 and 600 watts, and the 1000 Series with peak power handling between 200 and 300 watts.
The 4000 series achieves excellent efficiency with a highly adjusted mix of damping and extensive motor force, providing exceptional versatility and unparalleled quality in a variety of real-world applications. On the other hand, the 1000 series is designed for small to medium enclosed and vented boxes with mounting clearing as little as 4 inches and is tuned for optimal efficiency and versatility.
Audison
Audison is a brand of an Italian maker of automobile audio products Elettromedia s.r.l. Audison was formed in 1979, but the name wasn't registered until 1984. Audison now offers a variety of mobile audio equipment, including amps, speakers, audio processors, and subwoofers.
The Audison Prima subwoofers are the most popular car subwoofer series of Audison. Prima subwoofers were born out of the necessity to improve OEM systems that had already been modified with Prima speakers and electronics by widening the low-frequency response, delivering massive impact, and adding to the enjoyment of listening.
Three new component subs and five loaded sub enclosures are the most recent additions to the Prima line. The new Prima subwoofers come in two sizes: eight inches and ten inches. The output of all three subwoofers has been optimized to deliver great sounds, which the Audison brand is famous for.
Boss
If you know anything about Boss, you know that they produce excellent electronics. Another awesome and highly rated product is Boss's subwoofers. The designs on them are great to start off with and they are relatively affordable. You can find a really good one for around $60.
My selection out of the Boss range would be the Boss Audio P126DVC. This really is a good all-rounder as you can pick up low-frequency sound reproduction easily. Mix that with some subcussion and you've got excellent sound quality. It has a peak power of 2500 watts which is good as well as 1250 RMS which is also great.
It has all the makings of a really high-standard subwoofer that's designed to last. It's important to have a look at what you want though and Boss has an excellent range for you to have a look at.
Cerwin-Vega
Cerwin-Vega is another well-known brand that produces excellent subwoofers. They're known for their pioneering and innovative stance although the range does vary in quality. If I was to buy a Cerwin-Vega subwoofer, I would stay on the high-value side as some of the cheaper subwoofers aren't the best.
CDT Audio
CDT Audio is a specialist "audiophile exclusive" business that does not sell or service common "Boom-Boom" vehicle audio systems. The company's philosophy is to recreate music with the least amount of fuss and hassle while maintaining the highest level of melodic purity.
Genuine design and engineering equal authentic high-definition efficiency and maximum happiness is their bottom line. The company offers a wide range of audio products including speakers, amps & DSP, crossovers, mid-woofers, subwoofers, tweeters, drivers, and speaker pods.
Both audiophiles and SPL users will appreciate the CDT Audio subs and bass-boosted woofers. These include the HD, ES, QEX, and CL sub and woofer series. They're made for smooth jazz fans who like to crank up the volume on some hard rock and metal while still maintaining a clean, tight, and rapid bass response.
These engineering marvels deal with the necessity to move massive amounts of air to counteract the 70+ dB of bass needed to hide road noise in a running vehicle interior, while still precisely adjusting to the delicate variations in the music's harmonic pattern.
Crescendo Audio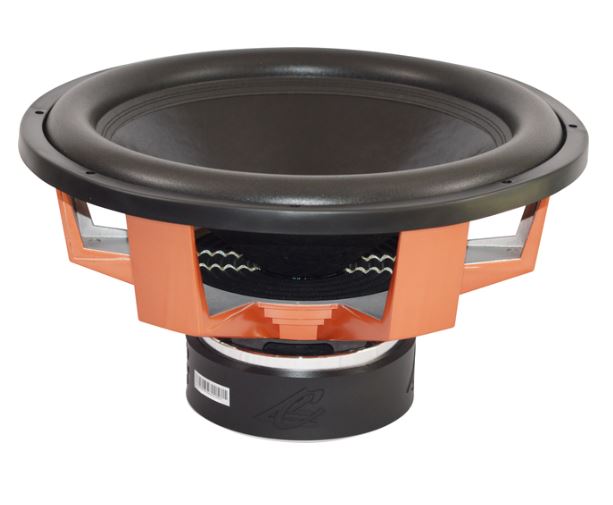 Based in Sarasota, FL, Crescendo Audio is a company that sells a wide range of audio products on its online store including subwoofers, amplifiers, speakers, deadeners, crossovers, and wiring accessories. There is not too much information on the company's history or other details available online.
What we do know about the company is that its Crescendo subs are seeing increased production after extensive development and testing for over a year has helped to grow their demand. The Forte and Contralto series subwoofers were created with bass heads in mind and have quickly become one of the best ground-thumping subwoofers available.
Crossfire Car Audio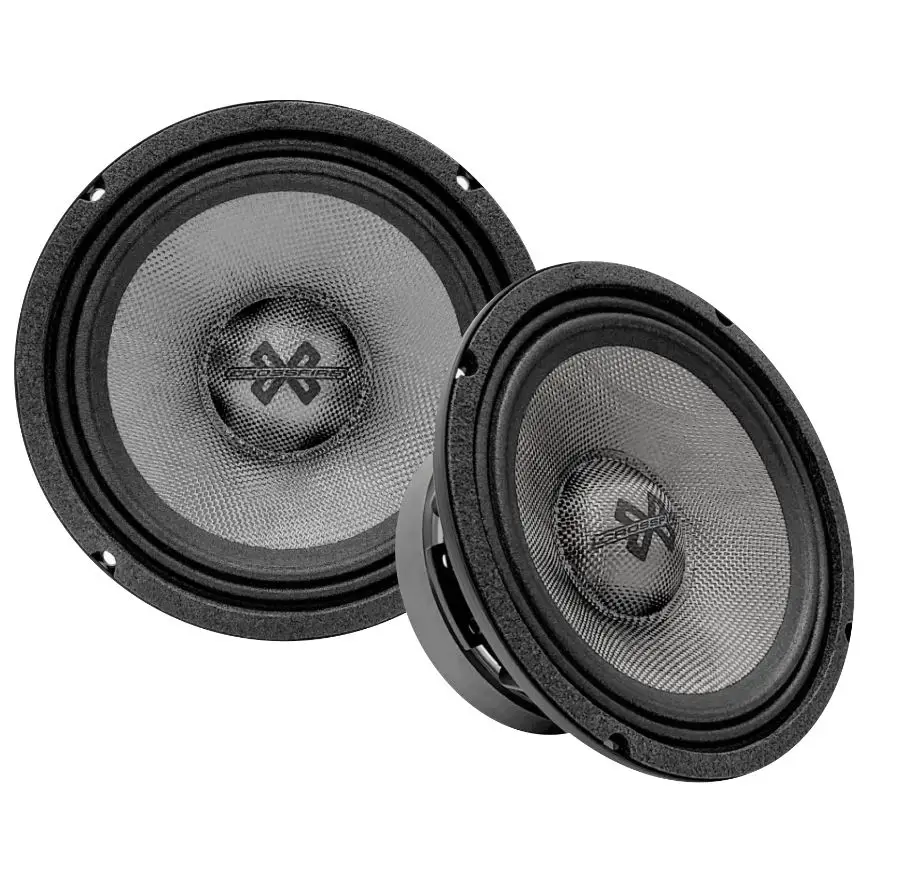 The origins of crossfire go back to the early 1990s when a group of enthusiastic audio entrepreneurs saw a gap in the market. There were only two kinds: those who imported low-quality items and those who produced pricey amplifiers in the United States. There had to be a market for high-performance amps and speakers that provided outstanding value and dependability while being accessible to the ordinary automotive audio enthusiast. As a result, Crossfire was created.
Crossfire has expanded and developed into a high-demand, global brand, distributed in over 25 countries. It is now regarded as a leading amplifier brand. Crossfire has earned a reputation for producing high-quality amplifiers, as well as inventing and manufacturing innovative Class D "monoblock" subwoofer units, which have become the industry standard.
The subs sold by Crossfire include the C3-V3, C5-V3, C7-V3, and XT3 series subwoofers. The new C3 series subwoofers were created to provide the most "bang for the buck". The C3 subwoofers are the preferred choice for individuals wanting high performance due to their potent combination of sound, affordability, and installation attributes.
CT Sounds
Loud? Check. Clean sound? Check. Affordable? Check. The CT Sounds subwoofers are purposely designed for loudness. The small, compact design means that it can be put pretty much anywhere you want. Seen as it's only $80, it's probably one of the best-value subwoofers for your money.
My selection would be the Strato 8-inch D2. This little beast comes in with a max power output of 900 watts and 450RMS which is extremely impressive considering it's only 8 inches. Just note that if you use this constantly at max power, the quality will fade over time.
DLS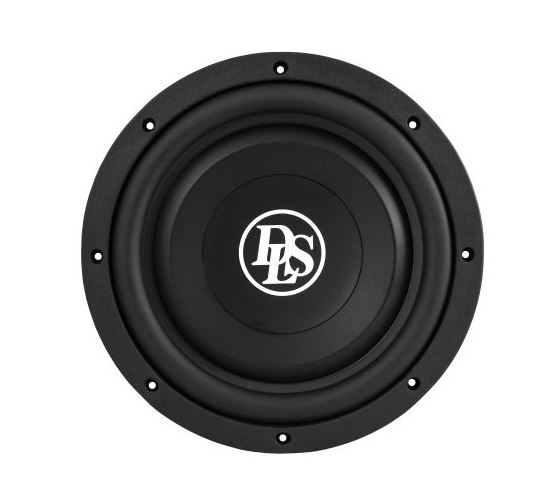 DLS has been developing unique Car Audio devices for over 40 years because of its passion for music. DLS recognized the need to closely assist and monitor sound contests to improve our products and achieve the warm and natural sound that many PRO installers now demand.
DLS began in 1979 with the development of a "state-of-the-art" police radio receiver that could read all frequencies. DLS has always prioritized great build reliability and productivity, which has been a DLS hallmark since its inception. Now you may upgrade the sound in your automobile to surround yourself with music that is both warm and joyful. The subwoofers offered by DLS include Active, Performance, Reference, and Ultimate series subs.
DS18
DS18 are very similar to the Cerwin-Vega subwoofers, they're designed to be small and compact but also a lot more powerful. This one comes down to personal preference so I would recommend you have a look at the difference between the two.
Capable of a peak output of 900 watts and 450RMS, my selection would be the Z8 Elite 8-inch subwoofer. It responds really well to fast-paced music with high quality with a good sensitivity rating of 85.2 dB. It's really adaptable for any situation you might it for.
Earthquake Sound
With the Earthquake brand, it's very difficult to outline what subwoofer is best. This is due to the amount of variety that they offer. Whilst I can't offer you an outright recommendation, if an Earthquake Sound subwoofer is something you are interested in buying, feel free to have a look around the website and download a full manual. If I was forced to pick though, I would recommend you have a look at the DBXi range.
Focal
Focal have a reputation for quality. They're often considered a premium brand, so you know that you're getting quality. Take your time when working through Focal subwoofers because the range can be quite confusing.
My selection though would be the 11–inch 27KX. With a peak power output of 1200 watts and an RMS of 600 watts, you're getting serious quality from the product. With a sensitivity of 85.4dB, it's pretty good at dealing with changes in the bass.
Whilst being a good space saver, you do need to consider that it will generate some serious heat due to the 4-Ohms impedance. Just make sure that this is properly accounted for if you feel that this is the subwoofer for you.
Infinity
Not the best in terms of power output, but Infinity has gone for a more subtle approach. A feature of Infinity subwoofers is their high sensitivity rating. This ensures a good and clean sound that adjusts really well to changes in any scenario. Also, they're really excellent with different appliances too.
In a decent price range for good quality, it is certainly something to consider if you are serious about having a good subwoofer.
JBL
JBL is another electronic company that provides a lot of variety. They're known for producing excellent quality at low-end frequency even though most of the products they have don't quite reach the 20HZ frequency mark. Also, the sensitivity is also one of the lowest on the market, so you are definitely buying a quality product.
JL Audio
JL Audio is known for producing good, versatile, multi-purpose subwoofers. The best quality throughout the range is their ability to keep quality sound up as well as produce excellent output. It's the ideal sort of subwoofer for someone who perhaps wants something more discrete.
Kenwood
Kenwood subwoofers are really unique because of the variety of sizes they offer. Some are exceptionally small but produce excellent sound and quality whilst others are pretty standard-size subwoofers. They are also very affordable as some have a market price of around $100 which is really cheap for the quality you're getting.
I would certainly recommend the KSC-SW11 as this is the smallest and most unique available. It can be placed in different areas that you wouldn't expect such as under car seats or in the corner of your house and the sounds are pretty decent. Even though it's decent, the bass sounds aren't particularly great, especially at lower ranges.
Have a look for yourself but I would encourage you to have a look at the whole range if the KSC-SW11 isn't something you would consider.
Kicker
Kicker subwoofers are known for their performance-orientated design. Yes, there may be better brands, but the thing about Kicker is that they are really affordable, quality performing, and will last a lifetime.
My choice from the Kicker range would be the 12-inch CompC. Strongly built and with a good enough 300RMS and 4-Ohms impedance to match, this is the subwoofer of choice if you are willing to compromise a little bit of quality for durability. This is definitely a good money-saver!
Massive Audio
The Massive Audio aim when producing subwoofers is to get the best performance out of as little space as possible and they certainly make a good go of it. They have a huge variety of subwoofers for the car as well as home use which is a big plus. I would encourage you to have a look at all the ranges before deciding.
MTX
Now, this depends on what music/audio you're actually going to be listening to. The key thing to remember with an MTX is that the sound quality is extremely good but with bass, they aren't the best. So, if you want something that is more for sound rather than bass then I would recommend you have a look. But if you're looking for a high-performing bass subwoofer, there are better alternatives.
NVX
NVX focuses almost exclusively on the car market. I recommend you have a look for yourself as there is an extra detail that you might need to know before purchasing an NVX subwoofer, so I'll link you to their website to see if you can find the most suitable one for you.
Pioneer
Pioneer is known for producing decent subwoofers for their value. There isn't too much to separate them from the majority of standard subwoofers although they do perform well when matched with their TS-A series of speakers. The design is nice too, rather than them being big and bulky, they're quite slim and sleek to look at.
Polk Audio
Polk Audio subwoofers tend to be rather good. There's no question about their reliability and durability. An issue with them is that they tend to be quite big and bulky, so they aren't the most practical of subwoofers to have.
Power Acoustik
Power Acoustic is a somewhat difficult brand to describe. The issue with them is that the products that they make a generally good, but have more cons than pros. My personal opinion would be to look elsewhere because they tend to be bulky, hard to mount, and heats up quite a lot. They don't have much variety either. Have a look at the website and maybe they might be what you like?
Rockford Fosgate
Rockford Fosgate is a reputable brand that definitely puts quality over pretty much everything that they do. Some of the products that they produce are considered to be some of the best on the market. With a lot of variety to choose from, you won't be left short of options either.
My personal favorite is the P3D4. This is what the company was practically built off. Some of the pros are it's really ridged, has a newly designed cone to allow more air in it so it can produce a deeper base as well as having car shakingly good performance.
Sundown Audio
Sundown Audio has found a really good place in the market that not many other companies have chosen to go for. They are generally considered to be really good SPL subwoofers with a large variety to choose from. The quality of the products tends to be solid too so there are no issues with performance or build quality.
Skar Audio
Skar Audio produces some outstanding products, but its main selling point is its unique design. They offer something a little different that perhaps you won't get with another brand. Variety isn't an issue either, with their products going from 500 watts up to 5000 watts. Pretty good stuff.
I would recommend the VXF series. This is a wonderfully performing subwoofer. Boasting a pretty ridiculous peak power of 3000 watts and 1500-watt RMS, the sounds of the bass will be fantastic. Not only that but the building care and quality are there too. Have a deeper look into it yourself and see if this is the one for you!
Soundstream
Soundstream has been hitting some high-performance goals in recent years and its products keep getting better and better. They boast an impressive range of subwoofers, all at varying degrees of performance and durability.
Out of this huge range, I would definitely go for the T5.102. With an impressive max power of 1800 watts and 900 watts RMS, it performs to a really high standard. It also has a sensitivity rating of 83.5dB which isn't bad considering the power performance, but this could be better.
Soundstream is definitely a company I would keep my eye on.
Last update on 2023-12-09 / Affiliate links / *Image Disclaimer: We use images/data from Amazon Product Advertising API solely on products that link to Amazon. On products with the "Price at Crutchfield" button, we use images/data from Crutchfield.com as per the partnership deal.