It is relatively simple to install a car audio capacitor. Charge the capacitor before installing it, disconnect the battery, connect the capacitor's positive & negative terminals, and turn off your vehicle's ignition before putting the fuse back into the power socket.
Car audio capacitors come in various shapes and sizes, so you must consult an electrical specialist to ensure that you purchase the correct one for your vehicle's circuit. Once you've determined what you require, you can buy it and plan for installation. Here, I provide you with a fantastic installation guide to help you learn how to install a car audio capacitor quickly and easily.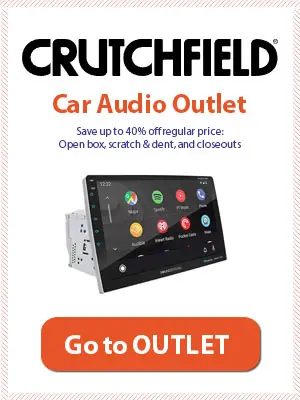 Things You Will Need
Capacitor
Wrenches
Electrical butt connectors
Wire strippers/crimpers
Wire of the same size as the circuit you are using for the capacitor
Step 1: Charge the Capacitor
Before you install the capacitor, you must charge it to prevent a fuse from blowing when you attach it for the first time. You can do this using a voltmeter and a resistor. Detach the fuse from the red power wire cable and swap it with a 500-ohm electrical resistor.
You can now check the voltage by attaching the terminals on the power cap to voltmeter probes. When the voltmeter reads 12 volts, the capacitor is charged, and you can move on to the next steps.
Step 2: Disconnect the Battery
To unscrew the cable clamp nuts or cable bolts, twist them counterclockwise. When the cord is loose, wiggle it away from the top post. Disassemble the bolt entirely if it is a side-post battery.
Step 3: Connect the Positive and Negative Terminals of the Capacitor
Positive and negative terminals are found on a car audio capacitor. Attach the capacitor's positive terminal to the positive terminals of the amp and the car battery, and the negative terminal to the ground. Ensure that the ground wire is securely attached to the vehicle's metal chassis.
To install multiple capacitors, connect both ground wires by connecting one ground wire to every one of the capacitor's negative terminals. You can also ground each capacitor individually. Connect the power wire to the positive terminal of the amp and the positive terminal of the battery.
Step 4: Turn off Your Vehicle's Ignition to Let It Cool down before Putting the Fuse Back into the Power Socket
Turn off the vehicle's ignition and wait a few seconds for the resistor to cool down, as it will be warm from the current that passed through it during the previous test. Then take it out and put the fuse back into the power wire holder.
Step 5: Connect a Positive Lead
Attach a positive lead of the same size as the ground wire before directly connecting to the positive terminal on the power cap and feeding the other end into the vehicle amp.
Video on How to Install a Car Audio Capacitor