How do I mirror my phone screen to my car?
You can use either CarPlay, an adapter dongle, or MirrorLink on your stereo to mirror your iPhone on the car screen. Android users can use Android Auto, MirrorLink, or an adapter dongle to mirror their phones to car screen. You can also use a Wi-Fi mirror car adapter to mirror all sorts of smartphones on any type of infotainment system.
In this post, we will discuss how you can mirror the smartphone to the car screen. We will discuss different easy-to-execute ways to mirror Android devices, iPhones, and other smartphones to different types of infotainment systems.
Without more ado, let's see how you can mirror the phone to the car screen on your own.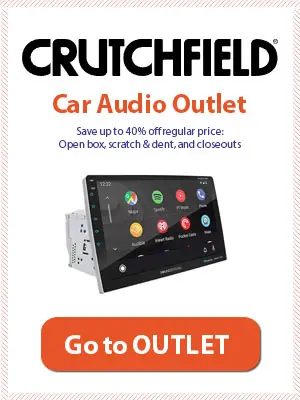 How to Mirror an Android Phone to a Car Screen
via MirrorLink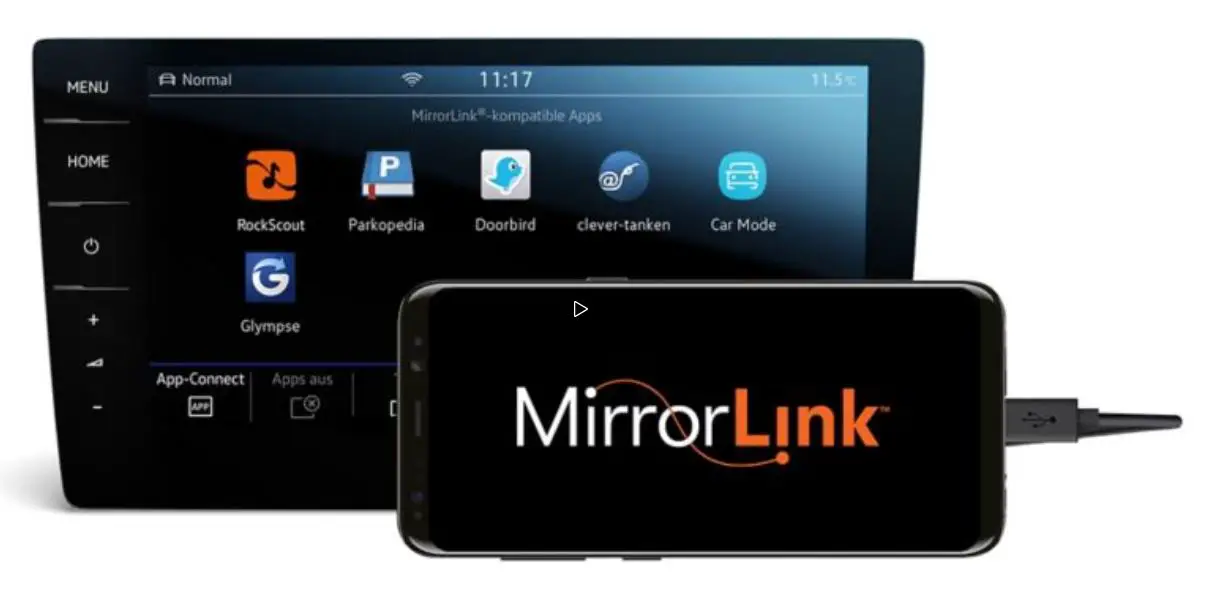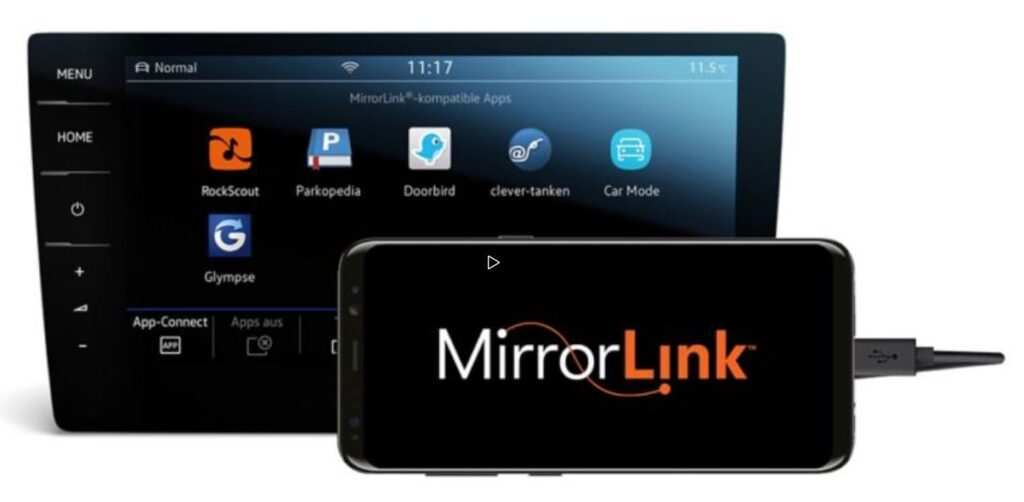 Android users can mirror their phones to car stereo screens by using an interoperability tech MirrorLink. The developers of this technology have introduced it for both Android and iOS phones. However, it is only compatible with particular cars and phone models. You should visit MirrorLink's website to find out if your car screen and the Android phone have MirrorLink support.
Plug your Android phone into the USB port of the stereo via cable.
Go to your Phone's Settings and locate MirrorLink there. In most phones, you will find it in the drop-down and sub-menus of the Connections tab.
Tap on the MirrorLink and select the option "Connect to the car via USB." Your phone display will start projecting on the car screen.
You can also use MirrorLink to connect your iPhone to the stereo and mirror and its display on the car screen.
via Adapter dongle
If you have an older aftermarket car stereo that doesn't support Android Auto, you can still have your phone mirrored to the car stereo screen with Android Auto adapter dongle.
We recommend this one:
We also did a review of the best Apple CarPlay and Android Auto wireless adapters on the market.
via Android Auto
Android Auto is another app that lets you mirror various features of your phone to the car screen. Many modern car infotainment systems come with Android Auto compatibility. If your phone has Android version 9 or below, you have to download Android Auto from the Play Store.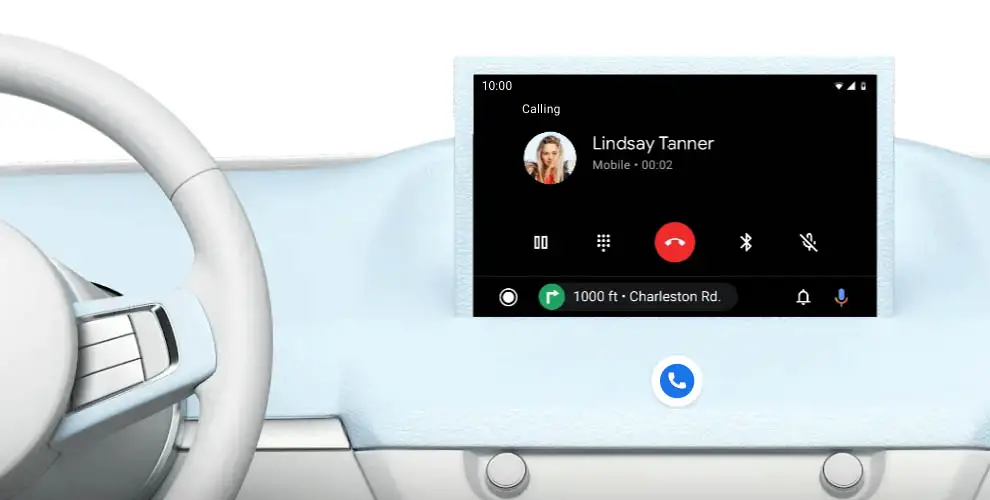 Wired Connection
Connect your phone to the USB port.
Tap the Android Auto icon on the car screen and start using your phone features on your infotainment screen.
Some vehicles also have a Wireless Android Auto feature where you can wirelessly mirror your phone to car screen via Bluetooth pairing.
How to Mirror iPhone to Car Screen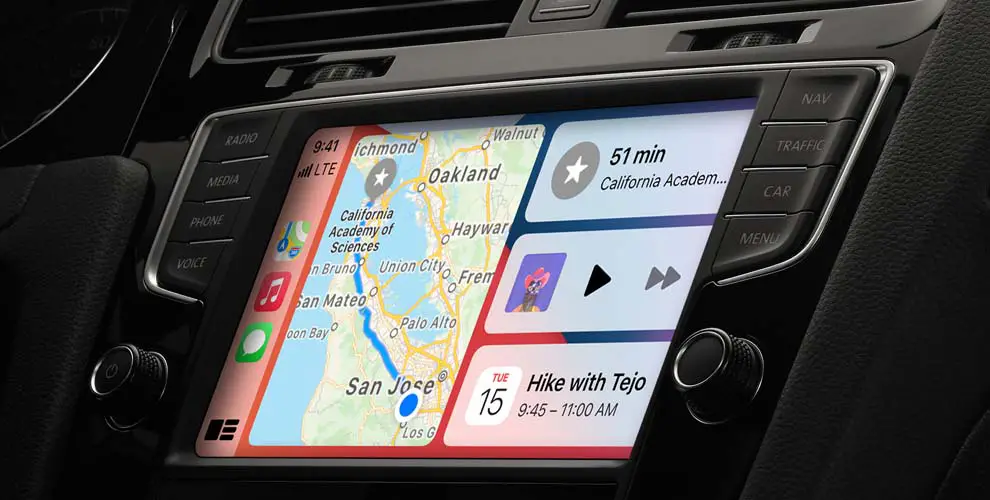 For iPhone users, the best way to mirror their phones to car screens is CarPlay. This app from Apple allows car drivers to mirror their iOS devices to their vehicle's infotainment screens and use several of its features directly from the stereo.
From making/receiving calls to playing audiobooks and getting directions from Siri, CarPlay's mirroring of iPhone to car stereo system comes in handy in many instances.
Let's see how you can mirror your iPhone to a car screen with both wired and wireless connections.
Wireless Connection
via CarPlay adapter dongle
If you want to convert your wired Carplay to WIRELESS you can use Wireless CarPlay USB Adapter to enjoy automatic and wireless connection to CarPlay.
We recommend this one:
For car stereos with wireless CarPlay compatibility
Press and hold the Voice Control button on your steering wheel and use Siri to activate the CarPlay.
Otherwise, turn on the Bluetooth on your phone with its pairing mode. Then, go to the Phone's Settings, expand General, and select CarPlay.
Pick your Car's name from the CarPlay menu to establish the connection.
Wired Connection
Plug your iPhone into the USB port of your stereo system. There will either be a smartphone or a CarPlay icon present there.
Usually, the connection will automatically activate CarPlay on your stereo and start mirroring your phone on the infotainment display.
Otherwise, tap the CarPlay logo given on the stereo's display
How to Mirror Phone to Car Screen through a Wi-Fi Mirror Car Adapter
Wi-Fi mirror car adapter is a device particularly designed to mirror cell phone screens on car infotainment systems. You can use these adapters to mirror your phone to a car screen if:
You are using a phone with operating systems other than Android or iOS.
Your care infotainment system doesn't cave CarPlay, Android Auto, or MirrorLink compatibility.
You want to fully mirror the cell phone display on the car's infotainment.
Setting up phone mirroring via the adapter goes as follows:
Connect the adapter to the car display by following the manual of the particular mirror box you've bought.
When you want to terminate the mirroring session, just switch off the Airplay connection on iPhones and Wireless Display on Android phones.
FAQ
What are the safety precautions I need to take while using screen mirroring in my car?
Some safety precautions to take while using screen mirroring in your car include ensuring that your phone is securely mounted and not obstructing your view, using voice commands whenever possible, and avoiding distractions while driving.
Can I use my car's built-in screen for phone mirroring?
Yes, some car stereos have built-in screens that can be used for phone mirroring.
Is screen mirroring compatible with all smartphone models?
Screen mirroring may not be compatible with all smartphone models, so it is important to check your phone's specifications and compatibility before attempting to mirror your screen.
Conclusion
We hope that this article helps you mirror any of your smartphones to all sorts of car infotainment systems. We would strongly suggest you mirror your phone to the car screen for better road safety. On top of that, a mirrored screen also makes for a better music experience if you use your phone to play songs on your car stereo.
If you find this article helpful, don't forget to share it with your fellow car owners who tend to use their phones a lot on the move.
Last update on 2023-04-11 / Affiliate links / *Image Disclaimer: We use images/data from Amazon Product Advertising API solely on products that link to Amazon. On products with the "Price at Crutchfield" button, we use images/data from Crutchfield.com as per the partnership deal.