A monoblock amplifier is a single-channel amplifier that ensures greater power amplification and can drive single or multiple speakers/subwoofers. This type of mono amplifier is typically used to power a single signal speaker.
Monoblock amplifiers (see our top picks) are most frequently used to power subwoofers in a car or specific channels in high-end car audio systems. In this post, I help you understand how it's different from a regular amp, if monoblock amps are any good, and whether you can power more than one subwoofer it.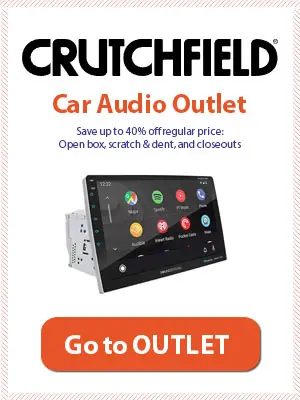 The Monoblock Amp for Car Audio?
The monoblock amp can produce a single power signal and is perfect for a subwoofer's low-frequency design. It is a one-channel amp specifically developed for reproducing low-frequency sounds, such as deep bass generated by a sub.
Monoblock amplifiers can be used to power either a speaker or a subwoofer, but for speaker systems, a single amplifier per channel or even a single amplifier per speaker is required. However, the sound effect will be incredible if you decide to build a system in this manner.
For a finely tuned and balanced tone, you can pair monoblocks with multi-channel stereo amps. Using distinct controls such as subsonic and low-pass filters in conjunction with the filters on your multi-channel amplifier will improve the sound of your car stereo.
What's The Difference Between A Monoblock Amp And A Regular Amp?
The primary distinction between a monoblock amp and a regular amp is the number of channels. With a monoblock amp, you get only a single channel amp. On the hand, a regular amp such as a 2-channel amp will give you 2 channels, a 4-channel will give you 4 channels, and so on. Another difference is that monoblock amps can drive a subwoofer by handling all the power required by it.
Are Mono Amps Any Good?
Monoblock amplifiers have two distinct advantages over conventional multichannel amps. Since they only control one channel of sound, there is no danger of multiple channels overlapping each other and distorting the sound.
Since they have a devoted power supply, they produce all of the power that the channel they are enhancing requires without splitting it with other channels.
Can A Monoblock Amp Run 2 Subs?
You can connect as many subwoofers as you want to a monoblock amp, but they must be properly configured. To obtain maximum power, the sub's total impedance must exactly match the amp's lowest impedance.
If you wire them correctly, you can connect up to 2 subwoofers to a monoblock amp. Simply divide the power between the two subs. So, if your amp is 500 watts, each sub will get 250 watts.