Where Is The Car Radio Fuse Box?
The car fuse box is either beneath the hood or near the dashboard. Once you've located the car fuse box, detach the panel cover. Study the diagram on the fuse box's inner cover. The numbers on this figure correspond to various fuses for specific electronic parts. Take note of the number connected with the phrases "radio" or "audio system." Remove the fuse from the numbered slot by carefully pulling it out by hand or some tool and then put in the replacement fuse.
Fuses are meant to blow in order to prevent the entire system from being overloaded—think of them as the electrical world's heroic sacrifices. Replacing a fuse in your car is similar to replacing a fuse at home. If you want to know where is the car radio fuse located and how to change one? Then I will provide the answers in this guide by walking you through the steps for finding and changing a radio fuse in a car.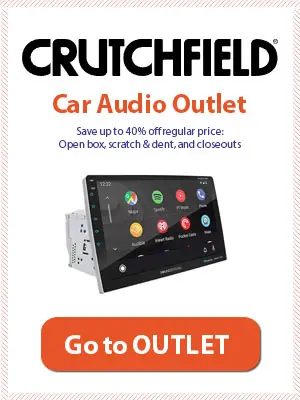 Step-by-Step Instructions for Locating and Changing Car Radio Fuse
Step 1: Locate the Fuse Panel
This is usually found on the driver's side of the dash. It can also be found under the dashboard or in the engine bay under the hood. To find out where your fuse frame is, consult your vehicle's owner's manual. The first step in locating the car radio fuse is to locate your vehicle's fuse panel. Then look for the car radio fuse using a fuse diagram or the owner's manual.
Step 2: Check the Fuse Diagram
Look over the fuse diagram. Check the owner's manual or the schematic on the rear side of the fuse block lid to find the radio fuse. A graphic of the fuse block that specifies fuses by purpose and amperage level is usually included. You can use a multimeter to check the fuse that corresponds to the amp rating for the radio fuse on the diagram.
Step 3: Remove the Fuse
The blown fuse needs to be pulled out by hand or with the help of some tools. The ideal tool for removing a damaged fuse is a needle-nose plier or an automobile fuse puller. Remember that removing a broken fuse is more difficult than removing a working one. So, if you're attempting to remove it by hand, proceed with caution.
Step 4: Replace the Fuse
Replace the fuse if necessary. Replace the blown radio fuse with a new fuse of the same shade and amp rating in the same location. To make sure the problem is fixed, switch the key to the ACC mode and switch on the radio. The radio should be working fine again if the problem was caused by a blown fuse.