Have you ever had trouble with the music system of your car and you didn't know what to do? Wearing out of speakers is no new problem. Many car owners have found themselves being unable to diagnose the problem with their sound system despite them being unable to enjoy their music.
Being a car enthusiast, I decided to come with this article to help you find a way around this problem. Check out the tips below and learn how to test the speakers of your car.
Tip 1: Give a keen ear to your speakers
The first step in this process is to listen. You may be questioning why you need to do this when it is how you probably realized the problem. Well, this process requires you to hear, more keenly to get to know which specific speakers need attention in the music system.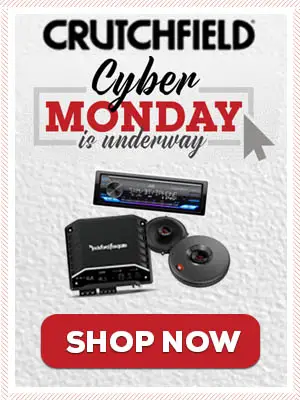 According to www.bmw.com, this process is so critical that it requires the owner to pick the right music for the diagnosis. The site even suggests a few songs best suited for this process; including Deadmau and Grabbitz's 'Let Go' and 'Royals' by Lorde. Turning the volume up and down, alongside checking the treble and bass of the speakers will go a long way in making this process easier.
Tip 2: Manually examine the speakers
It is important to note that this process should follow the one in 'tip one. The reason is that the owner needs materials to conduct a further check on the specific faulty speakers identified during the first procedure.
You might find out during the manual examination the extent of damage, although this may vary with the complexity of your car's sound system. Sometimes it's all just a loose wire that requires fixing.
However, you need to be very careful; consult a specialist if you are not sure what you are doing because you could end up causing more damage. If you are careful though, you can end up performing a more sophisticated test all by yourself. For this procedure, you may need a battery and a multimeter tester.
Tip 3: The battery test
For this process, you need to be cautious to avoid causing harm to yourself from electric current. Here you need to unmount the speaker to check its wires against the sound system by connecting them to the battery.
You should hear a typical "pop" sound emanating from the speaker to prove that it is functional. If otherwise, please get a specialist to repair it or to recommend an informed solution. This process may not be an easy one for everybody. Here's a YouTube video that will help you go about this process very with ease.
Tip 4: The multimeter test
Apart from the "pop" sound test, you can use a multimeter to check the speakers. To perform this process, look out for where the wires of the speakers fasten and fix the multimeter at that point. The reading on the instrument should be 1.0 Ohms to prove that the speaker is working.
If the reading is an infinite figure, then it means there is substantial damage to the speaker. Here's a YouTube video demonstrating how to use a multimeter for this process.
Tip 5: Professional inspection
This article does not make you a sound systems specialist. As such if you can't identify the issues with your music system, you may need professional help to do the checking for you.
According to yourmechanic.com, you should put your car in line for a 'car radio is not working' inspection. If, however, you would like to perform this process on your own, the information on carfax will be helpful.
Conclusion
In a nutshell, it is relatively easy to test the speakers in your car. You can detect damage by as smoothly as listening keenly to the speakers. The follow-up tips will help a great deal in repairing the speakers. Please leave a comment in case you have any questions or need clarification. Here's a summary of this solution:
Give a keen ear to your speakers
Manually examine the speakers
The battery test
The multimeter test
Professional inspection
Last update on 2022-12-01 / Affiliate links / *Image Disclaimer: We use images/data from Amazon Product Advertising API solely on products that link to Amazon. On products with the "Price at Crutchfield" button, we use images/data from Crutchfield.com as per the partnership deal.