What can you do if your car has no AUX or Bluetooth?
If you want to listen to music from your smartphone and you don't have an AUX port or Bluetooth you can accomplish this with an FM radio transmitter, a USB port, Android Auto, Apple CarPlay, or a cassette tape adapter.
Using an auxiliary port or Bluetooth to connect your smartphone to the vehicle's stereo is a highly convenient way to listen to music from your phone in your car. But what if one of your stereo's Bluetooth isn't working? Or maybe your aux cable broke in the middle of a song and you don't have a spare? What do you do in this situation?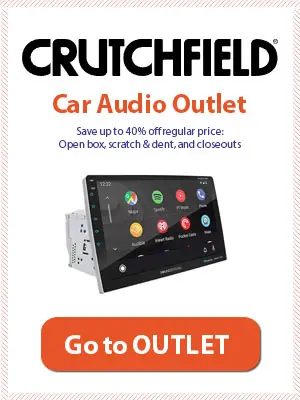 Don't worry; there are still a few options for listening to your smartphone music playlist in your car. We'll show you how to do precisely that in this blog post. Let's get started.
Use an FM Radio Transmitter (Method 1)
The FM radio transmitter is easily available at most electronic stores and won't put a strain on your wallet. So, is get an FM radio transmitter from a local electronic store or online seller and follow the steps below:
Switch on the radio in your car
Put the FM radio transmitter into the cigarette lighter.
Connect your phone's headphone jack to the FM radio transmitter
Now you're ready to go. Play any song you want from your phone.
Use a Cassette Tape Adapter (Method 2)
If your car audio has a cassette player, you can use a cassette tape adapter to connect your smartphone to it by doing the following:
Insert the 3.5mm audio cord from the cassette tape converter into the device's headphone jack.
Next, place the adaptor into the cassette slot on the audio system. Then look for "tape" mode in the stereo system's menu.
Enter the "tape" mode and then play the music from your smartphone that you want to listen to in your car
There's also a cassette tape adaptor that lets you use Bluetooth to link your smartphone.
It is important to remember that this method will not work on smartphones that do not have a 3.5mm headphone jack, such as the iPhone 7 and certain newer models.
Use Android Auto and Apple CarPlay (Method 3)
Android Auto and Apple CarPlay apps are common in most cars today. Simply link your smartphone to the Android Auto or Apple CarPlay apps to play music from your phone in your vehicle.
You can also use voice assistants like Siri or Google to link the Android Auto or Apple CarPlay apps to your smartphone and play music from your smartphone in your car whenever you want using just your voice.
However, the voice assistance functions are not available to all car owners. If you are one of them, open the Android Auto software on your phone and link it via USB to your vehicle.
Use USB Input (Method 4)
This is an easy one. Just plug your smartphone wire into The USB port and you're good to go. It serves many purposes including acting as a phone charger.
You could either use a USB stick or directly connect your smartphone to the car to play music.