Unlock the Kenwood car stereo with a radio security code
First of all, look into the manual and warranty card of your radio for 4-character codes. If these codes don't work, try some common Kenwood codes like "0000", "KCAR", and "3015". There is 3rd party software you can try. If you are the second owner, ask the first one. And when nothing works, reach out to the Kenwood service center.
The Options You Have to Unlock Your Kenwood Radio
These are some steps you can take when you have been locked out of your Kenwood radio.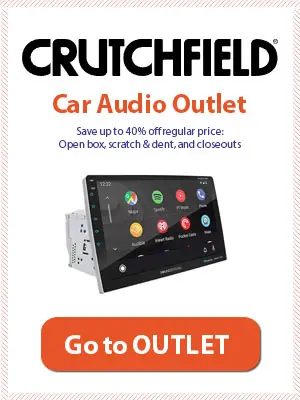 Try Some of the Common Security Codes
If no code from the manual/warranty card works or you have lost the box and card, you need to run a trial and error with some of the common Kenwood security codes.
For instance, "KCAR" has been the most common passcode for many Kenwood radio models. "0000" is another code that has been noticed in many Kenwood manuals.
If it is a second-hand Kenwood radio, try some common 4-character passwords. Use "1234" or "abcd". You can also try the iterations like "aaaa", "bbbb", "1111", "2222", etc to try your luck. This video might also help you unlock your Kenwood model.
3rd party software options
You can try to find out your security code with this 3rd party software called SD Car Master Pro. You can download it here but be sure to check out the video for instructions.
Look into the Box and Cards
If you are the first owner of the car radio and have forgotten the password, find its packaging and look at the radio's manual and warranty card. You need to carefully sift through them to find if there is any code mentioned there anywhere.
If the manual or warranty card doesn't categorically mention the security code, jot down all the 4-character codes and serials mentioned there and try them one by one. You might succeed in unlocking your Kenwood radio through this trial-and-error exercise.
Ask the Previous Owner
With locked second-hand Kenwood radios, you can always reach out to the previous owners and ask them if they know the security code.
If you only got the radio at the time of the purchase, ask the first owner if they still have the manual or the warranty card with them.
Get in Touch with Kenwood Service Center
If all else fails for unlocking a Kenwood radio, you might have to get in touch with the manufacturer itself. Reach out to the Kenwood service center and tell them about your conundrum.
Keep in mind that Kenwood won't provide you with the security code just because you have called them and told them the serial number. This doesn't tell Kenwood whether you are an original owner or a petty thief trying to make their plundered stuff work.
Therefore, you have to establish proof of your ownership of Kenwood. If you are able to satisfy Kenwood representatives on their queries about your ownership, they will provide you with the security code to unlock your car radio.
If you need to reset your Kenwood head unit see all the methods explained here.
Connected articles: