How do you fix Kenwood radio stuck in the "Protect Mode"?
You can fix a Kenwood car radio stuck in protect mode by resetting it. If the reset option doesn't work, you have to check the radio and its connections for overheating and shorting.
Like most car radios, Kenwood ones also go into protect mode for protecting the internal circuitry of the radio from irrevocable damage. However, the problem with Kenwood's protect mode is it is hard to get around. The user manuals that come with Kenwood radios are not of great help. Moreover, simple internet searches don't provide the solution either.
But fortunately, you have landed at the right place to find the solution. Here will discuss how to fix a Kenwood car radio stuck in protect mode in detail. This guide will walk you through more than one possible solution.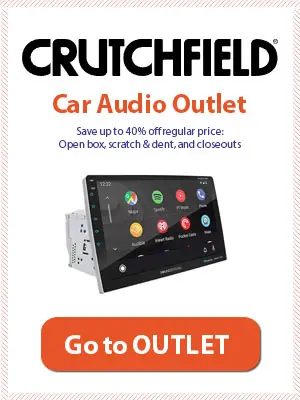 Solution 1: Reset the radio
Before trying anything else, you should reset your Kenwood radio to get it out of protect mode. We have a couple of resetting methods you can try here.
If the radio gets out of protect mode and starts working normally as before, you don't have to try anything else.
Solution 2: Check the radio for overheating
If you have added some aftermarket audio components to your car radio of late (e.g. a powerful sub), it might lead to overheating of the radio. You can easily check if that's the case.
Turn off the radio and remove the aftermarket component
Switch the radio on and play it at its default settings
If it doesn't go into protect mode again, consider the aftermarket installation the reason behind this glitch
Solution 3: Check the speaker wires
In some cases, the shorting of speaker wires together or the positive ones with the ground push a radio into the protect mode. This usually happens when you add new speakers to the system with poor installation protocols. A thorough inspection is needed to resolve this problem.
Remove the receiver unit and check the speaker wires.
There will be four sets of two wires (usually in purple, white, green, and gray color schemes). Make sure every wire is insulated properly. Look for any fraying and damage across the length of the wire, especially at places where wires are bundled together or touching any metallic surface.
If you notice any of the issues mentioned above, remove and replace the speaker wires. This will get your Kenwood radio out of protect mode.
If none of the above solutions fix the problem, you may have to take the radio to designated Kenwood dealerships or any seasoned car audio expert in your neighborhood.
Connected articles: