Why does my Apple CarPlay keep disconnecting?
Apple CarPlay can lose its connection because of Bluetooth and wireless connectivity problems, or update and hardware problems, loose wires, incompatible car models, teething issues, and data coverage problems can all impact connectivity.
Depending on the hardware or software you use, the answer to why Apple CarPlay keeps disconnecting while playing music or using any of the apps can differ. Loose wires, incompatible car models, teething issues, and data coverage problems can all impact connectivity. Here are 10 reasons your Apple CarPlay keeps disconnecting, and 10 fixes for it.
1. Loose Cables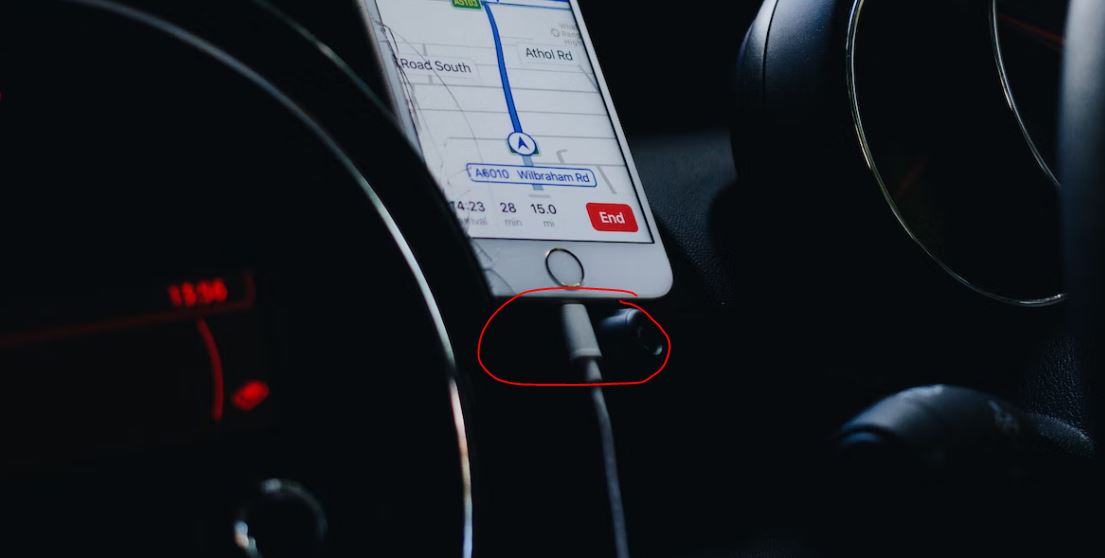 Loose cables are the easiest problem to fix. If you're using a wired connection for Apple CarPlay, the disconnection problems can be fixed by adjusting or shaking the cable. If that doesn't work, you can shift to Bluetooth or wireless mode.
However, if you insist on using a wired connection, there are two options. You can either use a phone mount to keep your phone stable or get a replacement MFi (made for iPhone)-certified cable.
2. Teething Problems With Older Car Models
Systemic performance issues become more common as the age of the car. Older car models don't just have compatibility issues with newer software and hardware, they also break down.
A car built in 2020 will obviously function better 9 times out of 10 than one built-in 1995. Even if you do get the best head units with built-in CarPlay functionality, problems can arise.
Note: 2016 car models were the first to feature CarPlay OS as OEM. These models also have compatibility problems.
Getting your car repaired, or rewired can solve these issues.
3. Incompatible Car Models
Incompatibility with certain car models (see all models that support CarPlay) can be a constant issue for CarPlay. Some infotainment systems are old and don't function well even with modifications.
If no software updates fix this issue, you can try to replace your old head unit.
However, this can cost you (see some of the latest models). I'm afraid, if you cheap out on this purchase, you're bound to face the same problems again.
4. Problems With the Car's Electrical System
Since CarPlay runs on a car's battery, errors in the electrical system can cause problems. Any glitches can cause system shutdowns or errors. You can get your car checked out and serviced to work out the bugs in the electrical system for this one.
5. Update Issues/Bugs
As with any piece of software, glitches and bugs arise in new updates. This is especially true of the launch of major OS updates. That's why updates are sent out frequently to deal with bugs in different device models.
You can wait for the next update to address software issues with your vehicle. Also, you can try to update iOS to see if your iPhone is the one with the bugs. You can also approach Apple directly and ask them for help. Their customer service and support are rated as some of the best in the world.
6. Random Disconnections
Most issues with any software can be remedied with a system reboot. Usually, a full reboot of your Apple CarPlay system will get rid of most issues quickly.
If you're in wired mode, you can also try unplugging the cable and then plugging it back in.
You can also try to forget any connected cars and add them again using CarPlay settings on your iPhone. You can do this and pair the iPhone again with the head unit of your car.
Finally, you can also try restarting your iPhone. Often, any malfunctions or problems will go away after a full restart of the system.
7. Wired/Wireless Connection CarPlay Problems
For various wired/wireless connection problems, there are just as many fixes.
Fix 1: Make sure CarPlay is enabled on your iPhone. Go to Settings > General > Enable CarPlay Toggle. Then, select your car to pair up. If your car isn't paired with your iPhone yet, turn on your Bluetooth and pair it up.
Fix 2: Make sure your data connection and Bluetooth are both on. CarPlay connects using both services.
Fix 3: Try Wired CarPlay with Apple-certified cables.
Fix 4: At times, Apple CarPlay may be restricted on your iPhone. You need to enable it to connect to other devices. Go to Settings > Screen Time > Content and Privacy Restrictions > Toggle Content and Privacy Restrictions On. From there go to Allowed Apps > Toggle CarPlay on.
Fix 5: If you're accessing Apple CarPlay through voice commands, you need to have Siri on. Go to Settings > Siri and Toggle "Listen for Hey Siri" on.
8. Data Coverage Problems
At times, data coverage problems can disconnect your iPhone from your CarPlay system. The CarPlay UI is dependent on an active internet connection to function, even if the connection is wired. Without data coverage, GPS and other vital functions will be useless.
9. Phone Lock Disconnection
At times, CarPlay disconnections happen when your device is locked. You just need to enable CarPlay while your phone is locked in the settings menu of your iPhone.
Go to Settings > General > CarPlay > Select Your Car > Toggle "Allow CarPlay While Locked".
10. Malfunctioning Car Head Unit
At times, your car head unit can begin to malfunction. This usually occurs with age and use. You can either try to replace it or get it repaired by the original manufacturer or a licensed reseller.
The next time you ask why my CarPlay keeps disconnecting, you can refer to these fixes. One of these will most assuredly solve your problem. At most, you can reach out to Apple themselves and get their feedback on what to do. In most cases, you will solve the issue and get back to listening to music or navigating to your destination.
Other articles to consider:
How to update Apple CarPlay
Best Weather Apps for Apple Carplay
Why Is Apple Carplay Volume Low
How To Watch Netflix on CarPlay