QUICK ANSWER: How To Watch Netflix On CarPlay?
To watch Netflix on Apple CarPlay (see our review), download third-party apps or use a Multimedia Video Box. If you don't want to jailbreak your iPhone the best way is via Cydia Impactor. For jailbreak, third-party applications are the best method.
There are many restrictions when it comes to Apple CarPlay. This is because Apple wants to keep safety a priority, and if you are too engrossed in watching your favorite tv show, that's an accident waiting to happen.
So please for the safety of everyone don't watch Netflix while driving.
How to Watch Netflix on Apple CarPlay Without Jailbreak
While jailbreak provides an effective solution to the problem, it can cause many problems down the road. Since there are many ways you can watch Netflix on Apple CarPlay without having to jailbreak your phone, it might be best to utilize such methods.
Below, we mentioned some of the best methods to watch Netflix on CarPlay without jailbreak.
Using Cydia Impactor
Cydia Impactor is a Graphical User Interface (GUI) tool that can help you download different apps, including Netflix. It's the easiest method to install apps on your iPhone since you don't have to jailbreak it.
You can download and find out how to install Cydia Impactor here.
Using a Multimedia Video Box
A Multimedia Box (MMB) is an adapter box that wirelessly connects your phone to your car system, and the screen projects anything you lay on your phone.
Even when your CarPlay does not allow Netflix, you can bypass the restriction by not using the CarPlay software to stream.
Using CarBridge Without Jailbreak
While CarBridge is a prominent solution to stream Netflix in your car for jailbreak, you can use the application even without it. Although a number of scams can be perpetrated using this method, it is not recommended.
The steps to install the CarBridge app are the same as before, so there isn't much to worry about. However, you will have to perform a few additional steps before you install the app.
First, you'll need to install two additional free apps – Secure VPN and CyberGhost.
Second, go to "General" from settings and open the "Background App Refresh." Make sure the option for app refresh is on. Then, connect your iPhone to your car system, either via Bluetooth or a USB cable.
How to Watch Netflix on Apple CarPlay [Jailbreak Needed]
Since Apple CarPlay does not allow you to watch Netflix, you can bypass the problem by jailbreaking your iPhone.
However, jailbreaking your Apple security might not be a good idea as it makes the software susceptible to viruses. If you are sure you want to jailbreak your Apple CarPlay, then there are some apps that you can use to get more control over the types of applications you can use.
Below are the top three jailbreak apps that you can use to watch Netflix on Apple CarPlay.
WheelPal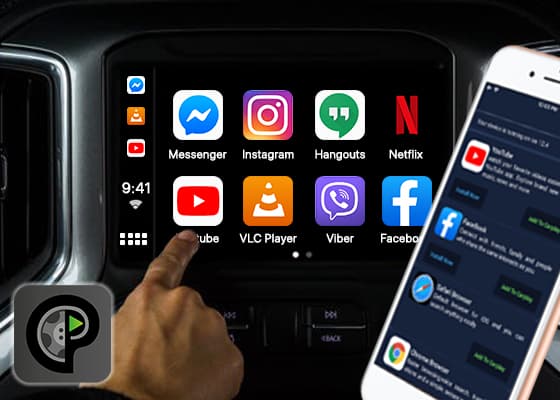 WheelPal is one of the most popular applications that allow you to stream Netflix on CarPlay by bypassing apple's restriction. The app allows IOS (iOS 15 – iOS 9) users to download any app that is not on the Apple sore, which in this case is Netflix.
Install the WheelPal app through your internet browser and exit any errors that show "untrusted enterprise app developer." Once the downloading is complete, go to the device manager in settings and select trust for WheelPal.
When you launch the app, it will ask you if your phone is jailbroken (select "Yes"). Then, scroll through the streaming apps until you find Netflix and install it. Finally, choose the "Add to CarPlay" option and enjoy Netflix on CarPlay.
CarBridge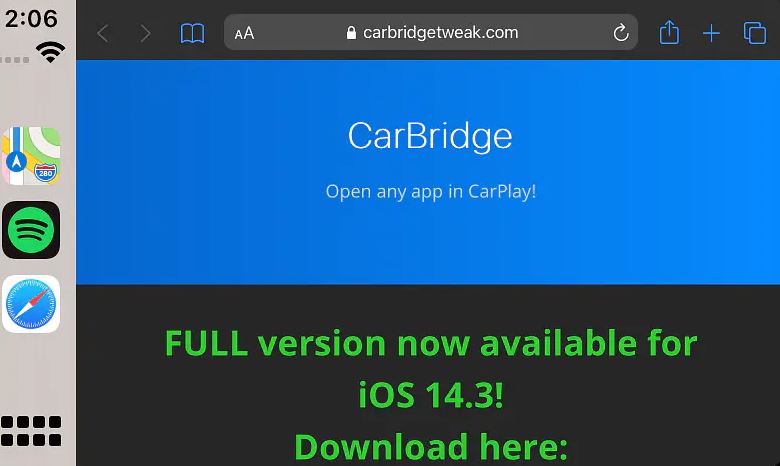 CarBrige works to link the iPhone to the car screen and works with 13.0 – 14.8.1 OS.
You can download the CarBridge application here and once you install the app, click the "Allow" icon to download the IOS App Store Package (IPA). Then, go to settings and scroll until you see the CarBridge app. Click on the app and choose the "install now" option.
Airaw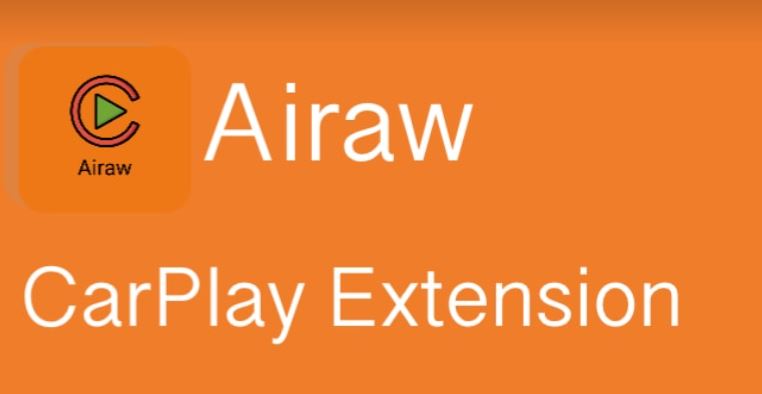 Airaw allows iPhone, iPad, and iPod touch running iOS 13.0 to 14.5 to use any application without being restricted by Apple CarPlay, even Netflix. This paid jailbreak version gives you many options to customize your CarPlay to your requirements.
Simply download Airaw and follow the instructions to watch Netflix on Apple CarPlay.
Should You Watch Netflix on Apple CarPlay?
While we understand that there is a particular itch to stream your favorite Netflix show while you drive around, especially if you are stuck in traffic or on a long drive, we feel that we must warn you of the risk associated with it.
Simply put, watching Netflix while driving is dangerous. While you might think it's not a big deal, experts advise that you keep 100% of your attention on driving. Okay, so that doesn't sound like something anyone does. To be honest, we often get lost in thought while driving.
However, even if it's not 100%, you still need to put a considerable amount of focus on the road. Streaming your shows can be a great distraction and bring you closer to unwanted circumstances.
For reference, experts at the National Highway Traffic Safety Administration (NHTSA) say that reading a text can distract you from the road for five seconds. It might not seem like much but think about it as closing your eyes for five seconds while you drive. Driving 55 miles per hour, you can cover the entire football field in five seconds.
That said, it is completely fine if you want to stream Netflix when you are stuck in a traffic jam. Given that you lose 54 hours a year stalled in traffic, according to CNN, it's fine to watch your favorite show when you are stuck.
However, is it truly worth it? Besides, we all know that the best way to watch the new episode of your favorite show is in your bed.
There are different ways to watch Netflix on Apple CarPlay, with or without jailbreak. We would advise trying out methods that do not involve jailbreaking. However, you should use the method that works best for you.
Other articles to consider:
How to update Apple CarPlay
Best Weather Apps for Apple Carplay
Why Is Apple Carplay Volume Low
Why Does Apple CarPlay Keep Disconnecting
Last update on 2023-12-09 / Affiliate links / *Image Disclaimer: We use images/data from Amazon Product Advertising API solely on products that link to Amazon. On products with the "Price at Crutchfield" button, we use images/data from Crutchfield.com as per the partnership deal.