We're going to explain wiring diagrams and color codes for JVC car radios such as the double din JVC KW-M150BT and KW-V250BT, and the single din JVC KD-SX26BT. All this info is taken from official user manuals.
Despite the fact that many JVC stereos share the same wiring diagrams, we recommend finding the original manual that corresponds to your specific model in order to make sure you're using the right information.
JVC KW-M150BT (Double DIN)
16-pin (2 x 8 pin) wiring diagram and color codes
Connecting wires to terminals. The top part of the unit.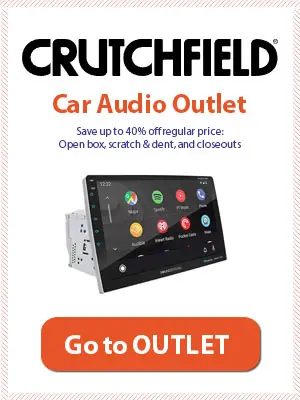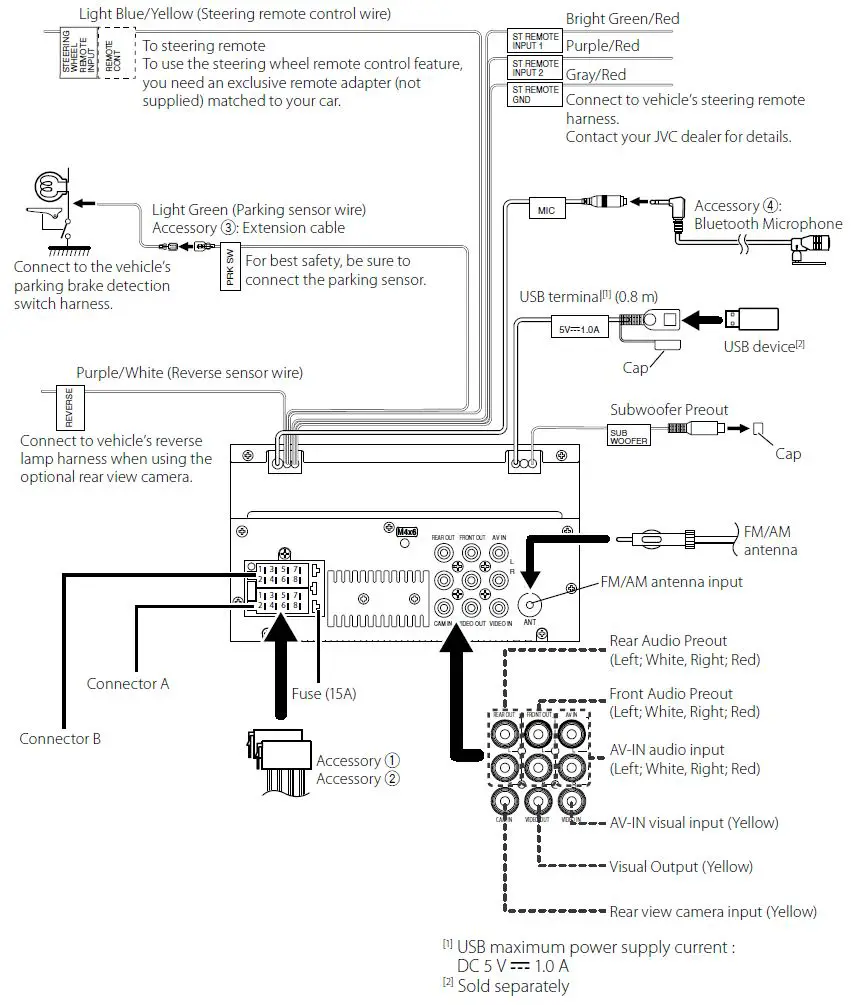 Light blue/yellow (Steering remote control wire): To use the steering wheel remote control feature, you need an exclusive remote adapter (not supplied) matched to your car.
Light Green (Parking sensor wire): connector to the vehicle's parking brake detection switch harness.
Purple/white (Reverse sensor wire): connect to the vehicle's reverse lamp harness when using the optional rearview camera.
To connect the vehicle's steering remote harnes
Bright green/red (Steering remote INPUT 1)
Purple/red (Steering remote INPUT 2)
Gray/red (Steering remote Ground)
The bottom part of the unit (harness)

White (+), White/black (-): Front left speaker
Gray (+), Gray/black (-): Front right speaker
Green (+), Green/black (-): Rear left speaker
Purple (+), Purple/black (-): Rear right speaker
Blue: Power control/ Antenna control wire (Connect either to the power control terminal when using an amplifier, or to the power terminal for the booster amplifier or the film-type or short pole-type antenna). (max. 150mA, 12V)
Red: Ignition wire
Yellow: Battery wire
Black: Ground wire (to car chassis)
Using a wired connection to connect an iPod, iPhone, or Android
You'll need a Micro USB to USB cable for an Android smartphone or iPod/iPhone lighting connector to USB cable to connect to the unit USB terminal.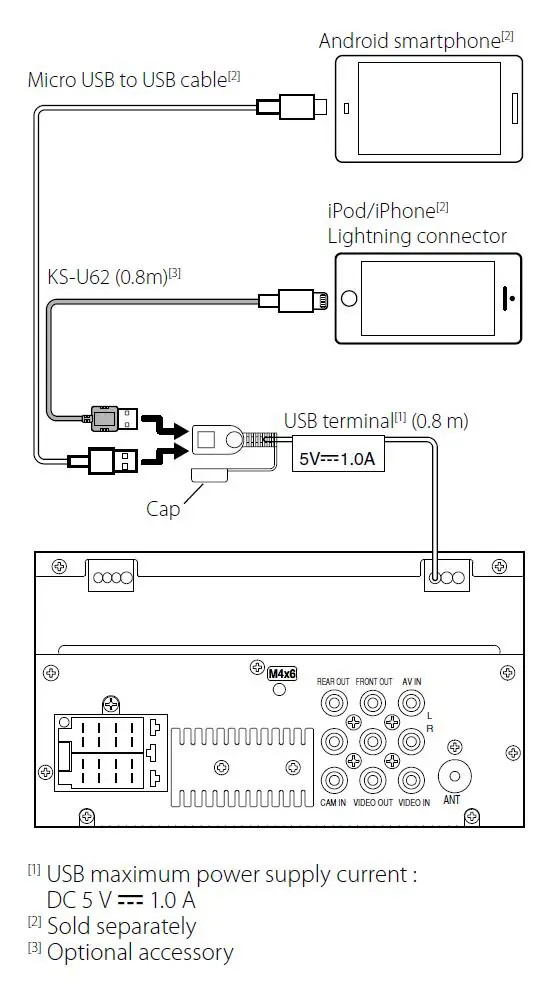 JVC KW-V250BT (Double DIN)
Wiring diagram and color codes
This is the touchscreen radio JVC KW-V250BT wiring diagram. You can use this info for KW-V25BT and KW-V350BT also. Source.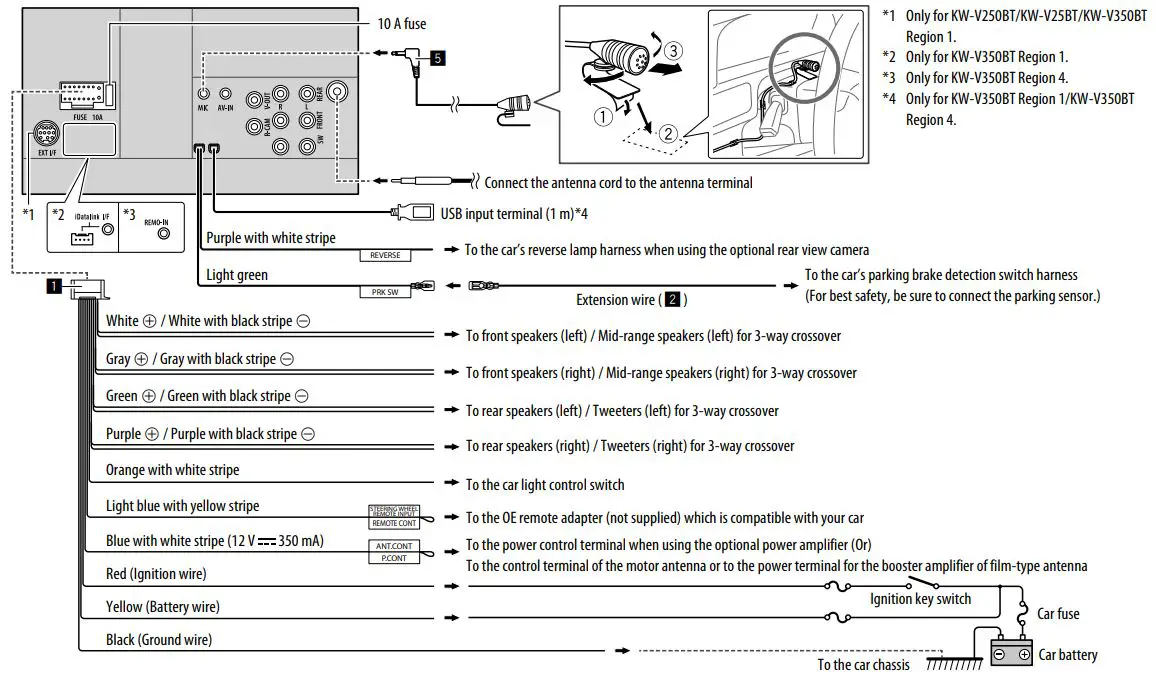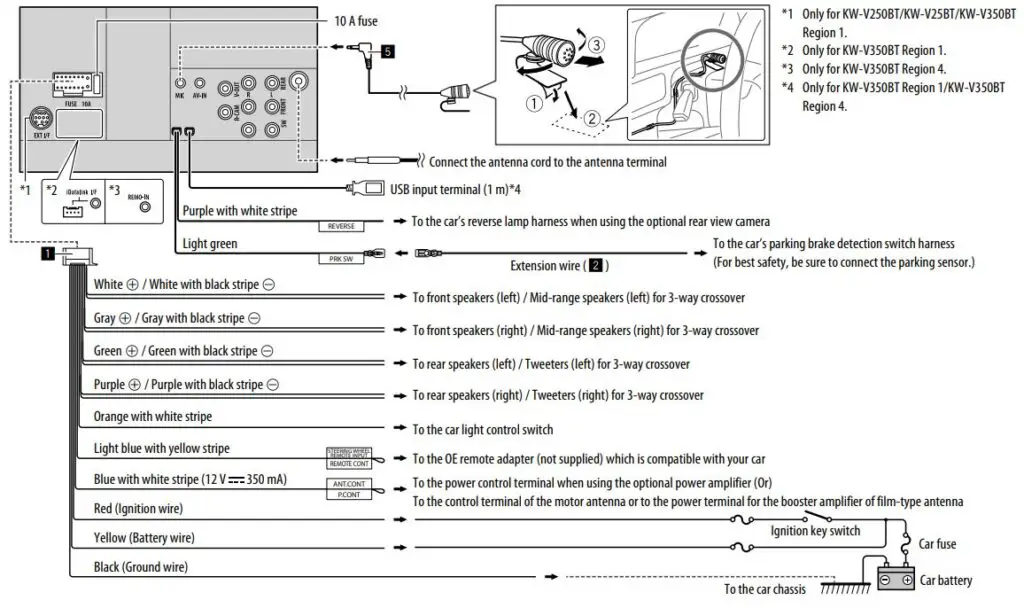 JVC KD-SX26BT (Single DIN)
16-pin wiring diagram and color codes
This wiring diagram can also be used with the following models: KD-X470BHS, KD-X370BTS, KD-X37MBS, KD-X270BT, and KD-SX26BT respectively. The recommendation is to purchase a JVC custom wiring harness and connect one side to the car factory wiring harness and join the same color wires on the other side.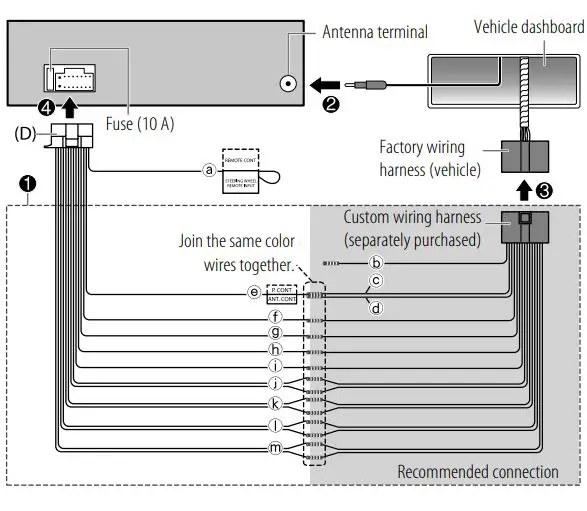 a) Light blue/yellow: To the steering wheel remote control adapter
b) Brown (not used)
c) Blue: To power the antenna
d) Blue/white: to the amplifier
e) Blue/white: Remote (12 V = 350 mA)
f) Orange/white: Illumination
g) Yellow: Battery 12 V
h) Red: Ignition 12 V
i) Black: Ground
j) Gray (+), Gray/black (-): Front speaker (right)
k) White (+), White/black (-): Front speaker (left)
l) Purple (+), Purple/black (-): Rear speaker (right)
m) Green (+), Green/black (-): Rear speaker (left)
Connected articles: